Twitter is probably the most popular social media platform when it comes to current events. It is the go-to app for checking the news and trending topics. With the Twitter app, you can instantly check your mobile phone for the latest news as it happens.
But for people who use a computer for work most of the day, picking up the phone to check the news can be inconvenient at times.
And for social media influencers and people who do social media marketing, using a mobile device to manage multiple accounts is not even practical nor convenient.
This is where third-party apps come into play. You can choose any Twitter desktop app from this wide variety for the convenience and additional features they offer.
Unfortunately, Twitter has put up a lot of limitations on these third-party clients, which has greatly affected their services. Before, there were tons of third-party Twitter apps out there. But with the restrictions imposed by Twitter, a lot of developers have caved.
But, regardless of these API restrictions, there are still those who persevere to offer Twitter download for PC options to support the people who rely on these kinds of applications for their daily life and work.
Without further ado, here is our list of the best Twitter applications that you can download for Windows.
And when you're finished, take a look at our other Twitter guides:
Best Twitter Apps for Windows 10
We have compiled a list of the most functional and useful third-party applications that you can use directly on your desktop. These have not been arranged in any ranking of sorts. Simply choose the best Twitter app for Windows 10 that suits your needs.
Tweetium
This is a popular desktop app that offers a lot of customization features. Though it will cost you a few bucks to use this app, it is the cheapest among other offerings. And it does come loaded with tons of features.
Pros
supports a multi-column view
has a quick and responsive interface for a smoother experience
has keyboard shortcuts for faster navigation
displays full resolution images in the feed; no need to open to see pictures clearly
has the option to change the theme, color, background image, and a lot more
Pro version has the "jump to last read" feature
Pro version has an integrated newsreader that lets you read article links right in the app, no need to open a web browser
Cons
the app itself costs $2.99
the Pro version costs $7.99 per year to access more features (cheapest among paid apps)
Fenice for Twitter
This is another paid app that offers a lot of features. Fenice is a treat to use for people who use Twitter for business.
Pros
supports multi-column view for managing multiple accounts
can play and watch thumbnail previews
has a dedicated window for Direct Messages (DM)
supports scheduling and offline tweeting
has interactive notifications
lets you set the Timeline auto-refresh interval
has a built-in link shortener
can filter Tweets by content
can mute hashtags
has suggestions for relevant hashtags
Cons
trial version only lasts for 24 hours
costs $3.99 for the app plus the premium plan that you can purchase inside the app
the user interface is not as friendly as the other apps
Tweeten
The first free-to-use app on this list, Tweeten does not fall short of features. You can do a lot with this app without needing to spend money on it.
Pros
free to use
supports multi-column view for managing multiple accounts
has Tweet scheduling
also has a built-in link shortener
lets you download videos and GIFs
can mute hashtags
Cons
only compatible with Windows 10, 11, Home, and Pro
doesn't support auto-playing of videos
cannot edit your Bio and profile
cannot see the names of your followers, just the number of followers
Tweetz
Tweetz is another free-to-use app that sits on a little part of your desktop on top of any app. It is more basic in its functions, similar to using the mobile app but on your PC.
Pros
free to use
lets you customize your feed, font size, dark or light mode
Cons
very basic interface and features
only has a single column feed
doesn't have post scheduling
doesn't support emojis, GIFs, etc.
cannot filter hashtags
Buffer
Buffer offers limited functionality in its free version, but it is still very useful for people who are just starting out. You can still schedule Tweets even with the free version.
Pros
offers both a free version and a paid version
supports multiple accounts, even accounts on other platforms like Facebook and Instagram
has Tweet scheduling
has built-in link shortener
has relevant Twitter hashtag suggestions
the paid version supports an unlimited number of social channels and scheduled posts in the queue
has own analytics that lets you monitor all your Tweets' performance in the paid version
Cons
the free version only supports 3 accounts or social channels
the free version can only queue up to 10 scheduled posts
Twitter for Windows
This is the official Twitter app made for Windows 10. It's very similar to using the Twitter web version.
Pros
free to use
has the same basic functionalities as the Twitter mobile app
can manage multiple accounts
Cons
can only view in a single column
hashtag and trending topics cannot be seen together
doesn't offer Tweet scheduling
can't filter the search results by user
can't reply to private messages directly from the notification
Raven
Raven is another convenient and free-to-use app from a third-party client. Though it lacks customization features, it does have the ability to block ads from your feed.
Pros
free to use
has all the functionalities of a Twitter mobile app
supports up to six columns for a multiple timeline view
has an in-app browser that lets you read articles without opening a web browser
has an ad-blocking function that removes promoted ads from your timeline
Cons
doesn't offer layout customization options
In Conclusion
The job of managing your Twitter accounts is made easier by these third-party apps. You will not regret choosing any one from this list, as they offer a variety of features that will suit your needs.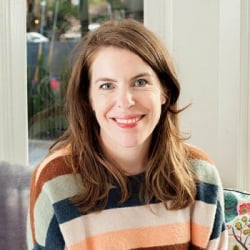 Latest posts by Maddie Schultz
(see all)