Any business owner who starts a business on social media aims to achieve the highest possible level of success. One of the best ways to do this is to come up with a social media strategy, but how do you create one? This article contains all the information you need about social media strategies and how to create them.
What Is a Social Media Strategy?
A social media strategy is an outline of your goals for your social media account, ways you can achieve them, and results of metric tracking to measure your performance. Keep in mind that a social media strategy does not need to be complex. In fact, it should be as simple as possible. The best strategies are simple and specific, with helpful measurables.
By using a social media strategy, you will be able to determine which of your channels' tactics are effective and which need to be worked on. Ultimately, a social media strategy helps to increase brand awareness and engagement rate across your social networks.
The Benefits of Having a Social Media Strategy
Creating a successful campaign or a post with a lot of social media engagement can be easy. However, being consistent with the success of your social media marketing strategy can be quite challenging. This is why you need to learn why certain social posts and campaigns succeed, and if you figure it out, can you replicate it?
Making a social media strategy may seem scary, but with all the benefits it comes with, it is something you should strongly consider doing. Here are some benefits of using a social media strategy:
A strategy can fit all your social media accounts.
It increases social media branding awareness.
It provides data that can be measured and analyzed.
It provides social support and customer service.
It enhances targeted followers.
It drives more people to your accounts.
It customizes your social media content strategy.
It produces greater leads.
It promotes your original content that has the potential to go viral.
It provides shoppable posts and social commerce.
Steps to Build a Successful Social Media Strategy
Set Specific Goals
The first thing you should do is create specific, measurable goals that align with what you want for your business. It is up to you to decide how many objectives you want. However, ensure that they are all measurable, achievable, and relevant.
The best way to set social media goals is to set one major goal for your social media accounts and then smaller ones for your campaigns and activities.
Determine Your Target Audience
It is important that you spend time understanding everything there is to know about your target audience. If you take out time to fully grasp the characteristics of your audience, then you have a better shot at converting them from social media users to customers.
You can do this by setting up an audience profile; this profile will contain who your typical customer is. It should contain information such as age, location, gender, occupation, financial habits, and others.
Ultimately, your audience profile should include anything that paints a better picture of who your audience is. By doing so, you can personalize your social media marketing strategy to make an impact on your ideal customers.
Having a better understanding of your audience allows you to easily find them, determine how to interact with them, and how draw them to your business. You should not stop there. Research more to discover your audience's pain points. What bothers them the most? Is it high prices, tedious ordering process, unavailable items, or others? Again, understanding this will aid in making targeted social media advertising that's effective for your prospective customers.
With all this information, you can locate the best platform for your company and then create ads to reach them effectively. You can also create social content that reaches out to a newer and more diverse audience.
Determine Your Competitors
When launching a brand, it is important to keep in mind that you do not own the only business in that field. Therefore, you need to do proper competitor research. This research is vital in helping create your marketing strategy. With the knowledge you gain from competitor research, you can understand what others are doing on social media. For example, you can determine what platform your competitors use and the types of campaigns they run. Additionally, you can take a peek at what their message is, the types of content they post, and how often they post.
By gaining knowledge on how customers engage with our competition and their success rates, you can decide whether you want to replicate these methods or go in a different direction to attract your preferred target audience.
Optimize Your Social Media Accounts
A social media profile tells customers a lot about a business. This is similar to how they feel when they walk into a physical store. Thus, you must make sure that everything they find is accurate and properly optimized. You also need to make sure that people can easily find you and that all information on your social medial profiles is updated and engaging.
You can optimize your social media profiles by providing essential information such as business names, product info, contact details, and other relevant information that both new and pre-existing customers may require. Utilize a keyword research tool to help you learn about how customers search for your products. After discovering this information, you can naturally input these relevant keywords in your profile descriptions, which makes it easier for your potential clients to locate you.
Furthermore, by optimizing your account with the best keywords for your products, you can rank higher in search results. Lastly, ensure to use accurate image sizes for your account; you should have your logo as your profile picture, as well as other images that make your profile complete.
Write Engaging Content
Various social media platforms require different approaches. Hence, you need to create a different strategy for each. For example, Instagram is the go-to platform for images, Facebook is where people go to connect with each other and share ideas, and YouTube is for various video content. So, depending on what platform you use, you need to come up with strategies that are tailored to what users on that platform require and create quality content that is relevant to that requirement.
For instance, if you want to use Twitter to promote your business, your content should contain informative posts about what your business is about; it should give users a better understanding of what your products or services entail. At the end of the day, your goal is to increase sales, but you do have to be mindful of the type of content you post based on the social media channel you are using.
By creating specific content for each of these social channels, you stand a better chance of attaining social media success.
Create an SMM Calendar
A social media marketing (SMM) calendar helps you to stay on track with your posting schedule. You can create a monthly calendar containing details of what you will be posting and when.
Most social networks come with an insights tool to help you set up your social media activities. You can use this social media analytics tool to figure out the best time to post and grab your audience's attention, leading to a higher engagement rate. Additionally, a detailed calendar can help you automate posting so you do not have to post content yourself. This scheduling tool allows you to focus on simply creating posts that are engaging to the masses.
Customize Your Team's Workflow
A social media workflow is a way for a business to manage its social media interactions and presence in a way that is repeatable and systematic. A standard workflow takes into account planning, making, publishing, monitoring, and analyzing social media content, as well as responding to questions and feedback across networks.
The best workflows are flexible and can be changed as needed to keep up with changes in the social media world. Furthermore, they should be easy to understand so that your team can get as much done as possible with their social media tasks.
By having a proper team workflow, you can make your business more streamlined, giving you more time to be creative. You can also ensure that your content is error-free and effective. In addition, it gives you an insight into how well your campaigns are performing.
Conclusion
A social media strategy is vital to the success of your business. It has numerous benefits, from increased brand awareness to greater lead generation. There are various steps to creating a social media strategy, and while these steps may seem challenging, they are worth following.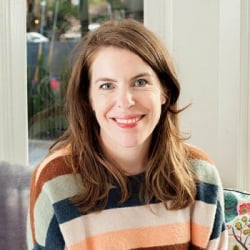 Latest posts by Maddie Schultz
(see all)