It is a habit of popular Twitter accounts to have related links in their Tweets and Twitter profiles. These links lead their followers to places on the internet that these popular Twitter accounts want traffic.
Success on Twitter is all about the traffic you get. If this is important for you, then learning how to add a link to your tweet or Twitter profile is a necessity.
And when you're finished, take a look at our other Twitter guides:
How to Add a Link to Your Twitter Profile.
Popular Twitter accounts add web links to their Twitter profiles for a reason. These links network their community closer and act as gateways to other similar activities and communities.
The more closely knit these communities are, the more opportunities will arise for these communities' members.
Your Twitter profile will be the rock upon which your community will be built. It is therefore a must that you ensure this growth through links on your Twitter profile.
Here are the steps on how to add a link to your Twitter profile:
Log in to Twitter through an internet browser.
Click "Profile" on the menu to the left of your screen.
On your profile page, click on "Edit Profile" just beneath your banner picture.
Fill in the text boxes with the appropriate information.
In the Website textbox, type in the website URL of the Twitter URL link you want to show on your Twitter Bio.
Make sure the website URL includes "http//" or else Twitter will deem your link invalid.
Click "Save"
You now have added a link to your Twitter profile.
How to Post Links in a Tweet
Whether you are a relevant figure or have a Twitter business account, knowing how to post links in your tweets is a must.
Posting tweets that include URL links to whatever it is you want your followers to click will provide your cause with better odds of success through exposure on Twitter. Wouldn't it be a real convenience for your followers if what they are interested in is just a click away from your tweets?
Here are the steps in posting links to a tweet:
Log in to your Twitter on a web browser.
Copy the URL of the link you want to share.
Click the big blue "Tweet" button.
Tweet as you normally would but include the link you want.
Paste the URL link.
Do not worry if the link URL is too long for a Tweet as Twitter's link shortener will adjust the link's length to 23 characters.
Finally, hit Tweet and you are all done.
The steps to posting links to your Tweets on your mobile device will be similar on Android or iPhone.
How to Find Your Twitter URL to Share on Instagram, Facebook, and More
If you share links to your Twitter, you should also share your Twitter on your other social media. Go full circle by sharing your Twitter URL on Facebook, Instagram, YouTube, and other platforms.
Your Twitter URL is very easy to find. Here are the steps on how to find your Twitter URL on an internet browser using a PC:
Log in to your Twitter on an internet browser.
Copy your Twitter home page's URL on the browser's address bar.
Now you can use what you have just copied in any post on any social media platform you might have.
Here are the steps on how to find and copy your Twitter URL on the Twitter app on your mobile phone:
Open your Twitter on your mobile device.
Tap on any previous tweet and tap on the "share" button.
Now, click on "copy link to tweet."
Paste what you copied but delete the part of the URL that is before your Twitter handle.
You will be left with http//twitter.com/ (your Twitter handle).
Use this URL in your posts on other social media platforms
How to share Twitter profile link on posts to other social media platforms
Copy your account's Twitter link.
Include your Twitter URL in your posts on Instagram, Facebook, or YouTube by pasting the Twitter link you copied.
A Big Thing in a Small Package
Now that you know how to share relevant links to your Twitter and how to share your Twitter on other platforms, you now expect more traffic from your community.
One cannot underestimate what the small action of sharing a link on Twitter can do. With the number of Twitter users in the millions, the visibility of your links can lead to your unprecedented success on the internet.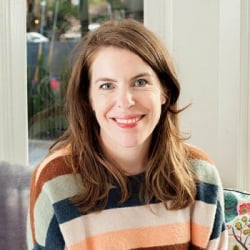 Latest posts by Maddie Schultz
(see all)