Twitter is one of the more straightforward social media platforms, as it is a microblog that allows only a limited number of characters per post. News outlets, brands, personalities, and political entities use Twitter as their outlet to release headlines about whatever it is they are concerned about. For these purposes, Twitter has garnered a less frivolous image that has a weight of seriousness compared to its contemporary social media platforms.
Despite Twitter being a more grown-up-y social media environment, wouldn't it be a little more amusing if you could use a different Twitter font for your tweets and Twitter bio? So, is a Twitter font change on the popular microblogging platform even possible?
We think that creative Twitter makes for a great proposition for most of us Twitter users. If only Twitter had features that make you use other fonts besides the default, wouldn't tweeting be more fun?
If you want to change your tweeting habits by having a variety of fonts at your disposal, then let this short read be your guide to how to change your fonts on Twitter.
And when you're finished, take a look at our other Twitter guides:
Can You Change the Twitter Font?
This is the obvious question that is dying to be answered. To keep matters short, the answer is yes.
Follow-up questions to this are naturally "How do you do it?" and "Is it easy to change the Twitter font?" To answer those, we will have to familiarize ourselves with the Twitter fonts generator.
Upon mastering this third-party app, you will have the freedom to use all the fancy fonts for all your microblog posts on the Twitter platform. The use of this Twitter font generator is quite easy and intuitive and anyone will find it easy to use. The learning curve is not steep at all, and those who use this will have the power of standing out from all the millions of Twitter users through stylish fonts.
Why Should You Use Other Fonts on Twitter?
As previously mentioned, using a variety of fonts makes for an easy way to be more visible and interesting among millions of users. If your brand dabbles in promotional materials through creative content on Twitter, then using special characters and fonts should be an easy way to put out eye-catching content. The attention you attract can easily be converted to more followers on Twitter.
In the case of font change, it is a small and simple step that gets you some results for minimal effort.
These Twitter font generators are very easy to use, too. To add this to your Twitter habits just might mean the difference between success and languishing in obscurity.
Also, if you are just plain bored with the usual Twitter common font, then maybe introducing some cool fonts to your Twitter life could do it for you.
What is a Twitter Font Generator?
In a nutshell, a Twitter font generator is an external or 3rd party website that lets you input your tweets to be converted into the custom typeface that is way more interesting than Twitter's default font types. These Twitter font generator sites are free and are not in any way related to Twitter.
These Twitter font generator websites let you input your tweets by copying them from Twitter and pasting them to be converted into fonts that fit your personal taste. These Twitter font generator sites offer a variety of font types from cursive fonts, cool fonts, and common fonts that are effective in capturing the attention of Twitter users.
How Do Twitter Font Generators Work?
The bit 'font generator' in Twitter font generator is a misnomer. They do not generate fonts for you but generate Unicode font characters for your tweets to be made usable again on the Twitter platform or other social media platforms. The fonts you generate can also be pasted to some word processing programs like MS Word.
Twitter font generators are flexible and are useful beyond the Twitter platform like YouTube and Instagram.
Best Twitter Font Generators to Check Out
There are several Twitter font generator sites out there. To know which ones are the most useful and most intuitive among them, we have compiled a shortlist of the best Twitter font generators that are available for your Tweeting convenience.
Most of these sites more or less offer the same basic features you will need for Tweeting, but some have more than basic features. Try each one out and see which one is the best fit for your Tweeting needs.
Do, But Do Not Overdo
Having tweets in cool, fancy fonts make your tweets stand out more among millions of tweets every day. Having an extra visual appeal to your tweets will help boost your popularity and ultimately make your brand more follow-worthy. Just remember to use this font knowledge sparingly and prioritize clarity of your tweets over aesthetics, and you will surely up your Twitter game to the next level.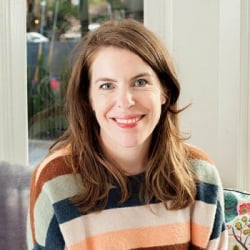 Latest posts by Maddie Schultz
(see all)