Twitter is one of the most popular platforms for sharing ideas, content, and information all across the world. With some amazing features like direct messages, retweets, and sharing options we have to mention Twitter Quotes as one of the best ways to interact in this social network.
Quotes are an exciting and creative way to add your own thoughts to the existing Tweet and increase the engagement on your profile.
This is why it's so encouraged by this social media platform and a sure way to grow your Twitter account fast. But how does Quote Tweet work and why you should use it too?
And when you're finished, take a look at our other Twitter guides:
What Is a Quote Tweet?
A Quote Tweet is essentially a retweet that has an added comment to it. Unlike the regular retweet option, where you simply post the original tweet without further interaction, Quote Tweet allows you to add your own spin to the initial Tweet.
Since this platform is all about sharing information and great discussions it's good to have multiple options to interact with the original post.
You can always use the direct reply or retweet function to interact with every Tweet, but if you want to make more conversations and engage with your followers, you should definitely learn how to properly Quote Tweet.
This will not only promote content creators on the platform but allow you to be more visible than just leaving a simple reply. So, if you want to make sure the Tweets are showing up on your feed and your followers are able to see everything in real-time, use the Quote Tweet option wisely.
What Is the Difference between a Retweet and a Quote Tweet?
When Twitter was originally created, there was no option to retweet anything, but the users soon started using different ways to show that they are trying to copy some other Tweet and add on to it.
This was not an elegant solution since there is a character limit on Twitter, so the creators soon enable the retweet button on each post. But, as the platform grew and millions of users started to use it for promotion and business, there was a need to add one more feature – Quote Retweet.
So, if you decide to simply repost someone's Tweet you should hit the retweet button, but in case you have something to add you should make it a Quote Tweet. It's practically the same retweet option but with the added twist of making a continent of your own to go along with it.
This can be very interesting and engaging for your audience because they will see what you are referring to and have the opportunity to leave comments. At the end of the day, if you use Twitter as a distribution platform, it can increase your chances of success and allow you to gain more followers as a result.
Benefits of Using the Quote Tweet
There are many reasons why you should use the Quote Tweet feature on your profile and increase your chances of being seen when millions of people are trying to push their content. Here are a few benefits of using Quote that might motivate you to hit that retweet button more:
It's easy to do
Twitter has evolved so much over the years, but the principles of easy use stayed. This is one of the reasons why the Quote Tweet option is so easy to find and use in real-time where everything moves quite fast.
Increase engagement
One of the most important things you need to do for your business and brand is to increase the engagement and growth rate on your Twitter profile. There are many ways you can do this by creating interesting content, being active, and making more Twitter followers.
But, one of the easiest ways to increase engagement and spark conversation is using the Quote Tweet and some of the most popular topics on the platform.
The possibilities are endless, and you can join in on virtually any Tweet that can help you promote your ideas and business better. This will give you the opportunity to add your own thoughts on the subject and interact not just with the original poster, but with your followers as well.
Visibility
There are many ways to interact with content creators on Twitter. You can reply to their post, send a DM or even retweet the entire thing to your feed, but none of the mentioned techniques work quite as well as the quote tweet function.
It's one of the best ways to make sure your Tweet is on the top of the feed and above all other interactions on Twitter. It might even be more successful than your own Tweets if you use the right information and have fun with the original concept.
How to quote Tweet?
Twitter is mainly used on either desktop or the smartphone app, so we are going to discover how to Quote Tweet on both devices.
Public figures and big companies use this feature to address certain views and problems, but even small business owners can benefit from added interaction on their Twitter accounts. This can easily spark the interest in your audience and even gain you new followers who are interested in similar products and topics as you are.
The principles for making the Quote are generally the same and easy to follow, so here are the step-by-step instructions for both website and app users.
How to Quote Tweet on Website
Open Twitter in the browser and log in;
Find the Tweet you want to Quote;
Click on the Retweet button at the bottom of the tweet;
Select "Quote Tweet"
Type in the comment you want to add;
Click on the "Retweet" button at the bottom.
How to Quote Tweet on the App
Open the Twitter app and log in with your credentials;
Find the interesting and relatable Tweet you want to quote;
Tap on the "Retweet" icon;
Select "Quote Tweet" in the pop-up menu;
Write a creative comment;
Click on the "Retweet" button in the upper right corner.
As you can see, it's easy to make an amazing Quote Tweet on the website and on the app. Keep in mind that you can add text and GIFs to your comment, the only thing you can add is a poll or thread to that Quoted Tweet.
Bonus Tip: If you want to quote a Tweet without the retweet function, you can click on the "Share" button and choose "Copy link to Tweet". This will allow you to write a completely new Tweet, copy the link to the shared Tweet and post it by clicking the Tweet button.
How to Use Quote Tweet to Grow Your Twitter account?
Now that you know how easy and beneficial it is to use all Twitter features and especially the Quote Tweet, you might be wondering how to incorporate this Twitter Marketing into your business strategy.
It's quite easy:
Be part of the society – Twitter is one of the most popular conversational platforms and as such, it thrives on interaction and sharing ideas. This is why you can use popular Tweets and give your spin in the comments while creating the Quote Tweet.
This will make you more visible, interesting, and relevant to the entire platform and as we know by now you have to be present on all social media to have higher chances of success.
Share your own old content – Twitter moves fast and sometimes even the best Tweets fall through the cracks and remain unnoticed. This is why you can use the Quote Tweet option even on your old Tweets and give them new life.
It's an interesting way to promote your content, and many even make funny comments on the initial Tweet you once made. Don't be afraid to show your funny side and keep the conversation going.
Create a Quoteworthy Tweet – One more way to make your profile more visible and gain more followers is to create a Tweet that other users will quote. This can be in a form of an interesting question or shared experiences.
You will get notified each time someone quotes your Tweet and you will have the chance to be on many feeds at once. This is a great opportunity to expand your influence on the platform and make some contacts on this dynamic network.
Final Thoughts
Regular Tweets might be a great way to start promoting your content on Twitter, but once you get more comfortable on this social network you might want to expand your knowledge and use other features as well.

As you can see, one of the best and most interesting ways to create interesting interaction on Twitter is by using the famous Quote option.
It's easy to understand why so many popular content creators use this trick to boost their profile and if you follow our detailed guide you will grow your Twitter in no time. It's an easy and organic way to share your ideas and thoughts with other users and promote your business in the meantime.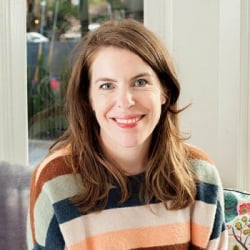 Latest posts by Maddie Schultz
(see all)