Making unique Twitter headers might be a very simple thing but can have a huge effect on how much exposure your brand can get on the Twittersphere. Twitter headers make you look put together and show the millions of Twitter users that your Twitter account profile is a professionally maintained and credible source of tweets and information.
Humans are such visual animals that you could never underestimate what a chic aesthetic Twitter header can do. Not having a Twitter header and having a fashionable Twitter header might spell the difference between a successful and credible Twitter profile and a profile that languishes in the poorness of obscurity.
Also, one should try and succeed to differentiate one's Twitter profiles from the pretenders, scammers, and wannabees.
If success may hinge on Twitter headers, then how does one make a great Twitter header that announces being legitimate and effective? Read on, as this short read will attempt to do just that and more.
And when you're finished, take a look at our other Twitter guides:
What is a Twitter Header?
Each Twitter account has a full-sized header that spans the whole width of the profile. It is the first thing a visitor to a Twitter profile sees and has a huge impact on what impression other Twitter users are going to have.
The Twitter header is much like Facebook's Cover Photo. Both are an image uploaded by the account owners to represent what the account is all about. The image chosen means to highlight the best of the profile with an aesthetically pleasing image for the world to see.
The presence and availability of using a Twitter header should be well utilized by brands on Twitter because truthfully, there is little to work with on Twitter. Aside from quality microblogging content, social media managers and brands have their profile picture and Twitter header to improve on if they want the extra visual oomph.
Twitter's Guidelines for Twitter Headers
Twitter has some recommended guidelines for putting up your Twitter headers on your Twitter profile. These recommendations are for optimum appearance quality when other users view your profile. As long as a user is on the newest interface and not on the old Twitter interface, these guidelines will assure that your Twitter profile will have a professional appeal.
Here is a list of guidelines to follow according to Twitter themselves
Upload header pic files that are 1500 pixels long by 500 pixels wide. Also, employ an aspect ratio of 3:1. Anything smaller will be stretched, fuzzy, and possibly pixelated. Anything bigger will look scrunched up and out of proportion.
Twitter highly recommends that picture files uploaded as Twitter headers should have an image file size that is under 2 MB.
Upload header pic files in JPG, GIF, or PNG formats. Animated GIFs are not supported by Twitter, by the way.
Upload a Twitter profile picture that is 430 pixels long by 172 pixels wide.
Other Considerations
Your header picture should be set in place with consideration to the space that your profile picture will cover. Try uploading a photo as a header that can afford to give some space to your Twitter profile picture. This way, your banner will not look compromised behind your Twitter profile picture.
Consider that Twitter users will view your profile from different platforms and devices. What users see on your Twitter when logged in to a PC is not necessarily the same when a user views your Twitter through a mobile device.
Leave some space up top on your uploaded header picture. Have an imaginary margin of around 200 pixels from the top that contain no vital info. If you choose to have a header that has design elements on the first 200 pixels width-wise from the top, make sure that you are ok with it not appearing on the mobile version of Twitter.
Log in through both a mobile device and PC to check out what your profile header and profile picture look like. Adjust accordingly to have an ever and attractive appearance.
Tips for Making Perfect Twitter Headers
Making Twitter headers seem like an easy task, but it is usually trickier than we would want them to be. To have an easier time making Twitter headers, we have compiled some tips on how to compose perfect Twitter headers that will make your Twitter profiles more attractive than ever.
Keep it Simple!
Keep a header simple and understandable. Make it a priority that your header is easily comprehensible with one glance. Keep all design elements related to each other, and do not overwhelm the header with text that users will not read anyway.
Display the Image or Text that You are Best Known For
Visitors to your profile who see the text or image your brand is known for will be assured that they are in the right place and not in some imitation Twitter profile. Also, a header that contains your signature text or image exudes an air of confidence and security.
Have a Masterpiece as your Header
Going all out is an option that may get you favorable results in regard to the impression visitors get when seeing your Twitter profile. Upload the most beautiful picture that represents your brand. Do this while following the dimensional guidelines and you will be golden.
Be Socially Relevant
Upload a header that brings to light current issues that you and your target market are concerned about. This way, you get to sympathize while reinforcing your bond with your audience or followers.
Upload your Promos, Live Appearances, Gigs Etc.
If your brand has some current events that you would want your followers to know about, upload them as your banner to keep everyone updated with your next big activity.
Banners are a Small Step that Has a Big Effect
Banners may be a simple step in the upkeep of your Twitter but don't forget that they play a huge role in keeping your followers and potential followers informed on who and what your brand is all about. Be creative while following the guidelines and you will surely conquer your part of the Twittersphere.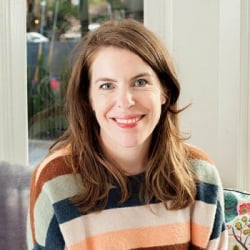 Latest posts by Maddie Schultz
(see all)