You may not be aware of this, but Twitter boasts no less than 313 million monthly active users worldwide. It is one of the world's most well-known social media sites. If you are a user of this platform, you can appreciate its reliability, convenience, and simplicity. However, it may surprise you that only a tiny fraction of the 313 million users have been registered on the social media platform. A large chunk of this number does not even use its Twitter account. Shocking, right?
Well, the reason behind the inactivity of many users is that they have forgotten their Twitter password and email address. In some cases, users cannot recall their Twitter username. But if you are one of these users, you do not have to worry anymore. With exceptional Twitter support and the following guide, you can be tweeting again in no time!
And when you're done check out our other Twitter guides:
How to Recover a Hacked Twitter Account?
If you have landed on this guide, it is highly probable that you have noticed something suspicious with your Twitter account. It was the right move on your part because it is good to act quickly. It also means that you are keeping a close eye on your account on the social media platform, which is a golden rule for staying safe online.
Take a look at the following steps below, which will help you realize whether you have been hacked for sure or not. If one or more of these is true, you must explore recovery options immediately.
You received a notification on your valid email about account information being changed. However, you did not change anything at all.
The social media platform has sent you an email informing you that your account may have been compromised.
You have seen direct messages or tweets from your account, which you are sure you did not send or publish.
Any other action has been performed from your account, which you did not do.
You have received password reset emails, or your current password will not work anymore.
Next, you can begin the process of Twitter account recovery and have your account back in no time.
The first step in the recovery process is to change your Twitter password or at least the password combination, especially if you cannot log in with your old password. If you have been hacked, the perpetrator may have already set their own password.
The second thing you can do is fill out this form and request Twitter Support to send you a password reset email. Try to use the strongest possible password combination, and ensure you do not reuse it for any other accounts online.
If you cannot change your password due to the hacker's two-factor authentication, you will have to send a support request for a successful Twitter account recovery. Open the Account Access page and inform the social media platform of your issues through the dropdown boxes.
Once you have taken any of the steps mentioned above, you need to wait for Twitter to send you an email. Then, follow the instructions, and you can tweet again.
Recovering your Twitter Password Using Email, Phone, or Username
It is not a big deal to forget your Twitter password. Sit down, have some water, and try not to panic. You can easily request a temporary one and log into your account to change it. On the other hand, you can send a password reset email or text to yourself and go on to set up a new one.
If you have your registered email, phone number, or username, follow the steps below for a quick Twitter account recovery.
Open the sign-in page on the social media platform.
Click on the link that allows you to reset your password.
Input your email address, username, or phone number.
Follow the instructions that you receive via SMS or email.
Pick a new password and try not to lose it this time!
How to Recover the Twitter Account if There Is no Access to the Email Address and Phone Number Mentioned in the Account?
It may not have seemed possible to you before, but in this day and age, you can recover your Twitter password without your email and phone number. Technology has made leaps, just to facilitate humans and now it is going to help you do the same. However, it gets a little tricky, and the chances of recovering your account may decrease. The first thing you need to do is find your username and input it. You will be allowed to send a support request if it matches a valid email address, phone number, or Twitter account. Make sure to give your email and a short description to explain the situation that you are in.
How to Recover a Suspended Twitter Account?
Twitter sometimes tends to suspend the account of users who break community rules. These people have provided the wrong information or indulged in abusive or spam behavior. Even if they have impersonated someone else, the social media platform developer will quickly catch on. In addition, you could also be banned for a couple of other things that are specified in the terms of use of the social media platform.
If you have broken the rules for the first time and had your account suspended, then feel free to follow the steps below and pave the way to your Twitter account recovery.
Try to log in to your ID, which will take you to the verification page if it has been blocked.
Click on the button to verify and provide the relevant personal information.
Input your email and phone number to receive a code.
Enter the code to verify your account.
The Final Word
Once you have initiated any of the recovery options outlined below, you need to sit back and wait for Twitter support to reach out to you. Try not to worry yourself or Twitter support by emailing repeatedly. You will likely receive a response in one to two business days with updates to your account. Good luck!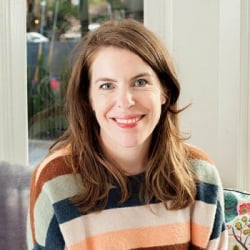 Latest posts by Maddie Schultz
(see all)