There are millions of Tweets posted per day on Twitter! And you've probably contributed quite a few Tweets to that daily number yourself.
Twitter is such a fast-paced platform that people have probably found themselves tweeting without thinking about future repercussions. Remember Donald Trump's controversial public statements?
These said instances can immediately be remedied by deleting your Tweets.
However, there are some cases when you could have accidentally deleted a Tweet or some occasion when you would need certain information from a Tweet that you have deleted.
Worry not, for there are a lot of ways to retrieve your deleted Tweets and threads.
And when you're finished, take a look at our other Twitter guides:
How to Recover Deleted Tweets?
There are currently two methods that you can do right inside Twitter. Deleted Tweets will be reliably retrieved when you perform any of these two methods.
In addition to their reliability, these procedures are completely safe. It will not require you to share your data with third-party clients, which should ease your worries regarding a possible security breach.
Requesting Your Data from Twitter
Twitter provides a zip file of all your Twitter data and history. Simply request a copy of this by following these steps.
The requested archive will only be available for 30 days. So, make sure you immediately download a copy as soon as you have access to it.
1. On a web browser, go to Twitter.com and log in to your account.
2. On the menu to the left, click More and then choose Settings and privacy from the pop-up menu.
3. To recover deleted tweets under Your Account, click Download an archive of your data. This will require you to re-enter your Twitter password to continue.
4. Once you are on the Download Twitter Data Page, click the Request archive button. This will inform the Twitter team to prepare a compressed file of your Twitter history. You will receive a notification via your connected email and inside the Twitter app when your data is ready.
5. To download your Twitter archive, simply click the link in the notification e-mail to download the file. Alternatively, you may go back to the Twitter data request page and download it from there.
6. Once you have downloaded the file, unzip the contents using an extraction program like WinZip or 7Zip.
7. After decompressing the file, open the tweets folder and open the file with the name index.html using a web browser. This will open a copy of your Twitter profile. You can access the deleted Tweet database like on the Twitter webpage. But this is just an offline copy, which means you cannot create, edit, or delete Tweets.
Using Twitter Streaming API
This method is more complicated as it will require advanced knowledge. If you're a developer, you can simply set this up using RESTAPI and storing your data for future use.
You can also just hire a web developer to do it for you so that any Tweets that have been deleted can still be retrieved in the future.
Alternative ways to recover deleted Tweets
Google Webpage Cache
With this method, you don't have to connect your Twitter account with a third-party app. So, there is no fear of having your personal data being leaked out.
You will just view a cached version of your Tweets.
1. On a web browser, go to your Twitter profile.
2. Copy the URL of your profile from the browser address bar.
3. On another browser tab or window, load the CachedView.com page.
4. Paste the profile link you copied into the URL box and then click the green Google Web Cache button.
5. A new window will open which contains a cached view of your Twitter profile. You can search for a word or term to pull up a specific Tweet that you are looking for.
Wayback Machine
The Wayback Machine is an internet archive of snapshots of web pages throughout the years. It works similarly to the Google Web Cache site.
1. On a web browser, go to the Wayback Machine webpage.
2. Paste the link of your Twitter profile in the URL box and hit Enter on your keyboard.
3. The results will appear as URLs that you can click to view the snapshot from a specific date and time. Hopefully, the deleted Tweets you are looking for have been captured by the site.
Wayback Machine also has web browser extensions available for download. Add it to your browser and you can instantly access Twitter posts through the Tweets icon link box.
TweetDownload
If you still can't find that deleted Tweet you've been searching for, here's another method that you can use.
You will need to sign in using your Twitter to use this service, but Twitter has made sure that these third-party clients don't have the power to compromise your account.
After signing in on TweetDownload.net using your Twitter account, you will be able to download your data.
This process is quite similar to the method we have discussed where you request your data directly from Twitter. Except this technique will not take days for your file to be prepared.
Special Mention
Snapbird
The Snapbird tool was popularly used until 2021. It could search deleted Tweets from your profile and even other users' profile as well.
You had to connect your Twitter account to Snapbird to give it some permissions to be able to access Twitter data. But it was completely safe to use due to Twitter's limitations to third-party clients.
Sadly, the Snapbird webpage and Chrome browser extension are now out of commission.
We can just hope that the developers get it back up again, as it was a very simple yet effective search tool for Twitter.
Conclusion
Simply follow any of the above-mentioned methods to retrieve your deleted data safely.Though you may not have the ability to undo the deletion of a tweet, you can at least get the information you need from it, or simply retweet it to go on your timeline again.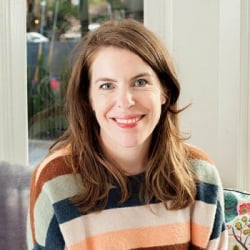 Latest posts by Maddie Schultz
(see all)