Twitter has become one of the biggest social networks and an effective platform to reach out to loyal followers. It allows businesses to share information with their target audience through tweets.
Are you looking for a way to increase engagement on Twitter and drive more traffic to your website? If so, then giveaways might be the answer! They are quick, easy to enter, and can generate a lot of buzzes.
This article will walk you through the process of running a giveaway on Twitter. We will discuss the types and benefits of giveaways. We'll also cover the best practices for running a Twitter giveaway.
And when you're finished, take a look at our other Twitter guides:
Why Should You Run a Twitter Giveaway?
The short answer is that it helps you build brand awareness, increases engagement, drives sign-ups to your web property or blog. That's not all; it creates goodwill among your audience and increases follower count.
It can do all this because of how Twitter works. People follow brands, celebrities, news outlets like Mashable, etc. And when they see a tweet from someone they follow, they click "retweet" on their profile page.
When they retweet something, those who follow them receive the message.
So, by creating a giveaway that you offer as an incentive for people to retweet your message, you're essentially helping those people share it with their followers.
As a result, everyone gets exposed to your content, and you have more visibility in the Twittersphere.
In addition to building awareness for your company or business, there are other reasons why you should participate in a giveaway:
It's free advertising
You can give away anything — whether it's physical or digital
It doesn't require much time or effort to set up
Another benefit of running a Twitter giveaway is identifying and reaching out to your target audience. When marketing on Twitter, it's important to filter and identify your audience.
The key is to target the right person in your target market based on their location, demographics, online behavior, and interests. As a result, you can engage with your followers by giving them valuable information such as coupons or promotions that they find useful.
Types of Twitter Giveaways
There are a few ways that you can run a Twitter giveaway. Some of the most popular include:
Complete tasks to enter – This type of giveaway is usually used by businesses to get their followers to complete a task in exchange for an entry into the giveaway. It could be something like "Retweet this message, follow us on Twitter, and then share your favorite product with us."
The goal is to leverage word-to-mouth marketing as people spread your message through retweeting, potentially leading to new conversions and improving existing leads.
Follow and/or Retweet – A variation on this type of giveaway is one where you only require followers to follow you or retweet a message. The goal is to target your audience with a call-to-action that encourages them to follow you or take other actions, such as signing up for your newsletter or submitting a lead form.
Word puzzles or quizzes – This type of giveaway is also very popular on Twitter. They're perfect for promoting your business, as they can help you identify market segments and create word-of-mouth marketing campaigns. They can be time-consuming, but they help create an interesting image of your brand that you can share with followers.
Required hashtags to enter – If you want to earn more followers, then all your tweets should include a hashtag. Hashtags are used in all kinds of Twitter marketing campaigns and are an effective way of increasing engagement.
They're also used in viral marketing campaigns, and they can be used as a giveaway tool since some people will be compelled to retweet your message just to get the hashtag name.
Replies – Instead of using all the steps above, you can ask people to reply to your tweet. The reply should be complimentary, relevant, and generate some sort of mood that will get them interested in what you're saying.
How to set up a Twitter giveaway?
Below are some steps that you can follow to start your giveaway:
Create a list of prizes to give out: This list should include all your prize details. You can add as many prizes as you want, and they don't have to be all the same. You can also include products, services, or devices that a potential customer can use in different scenarios.
Create a tweet: Include a link that directs people to the entry form, and be sure to include a hashtag and your account name, so it will show up on their feed.
Give them instructions and a link that directs them to your giveaway's entry page, and make sure they know they can enter by replying or retweeting the message!
Set a time period: You can specify a time period that users must enter on the entry form. For example, you can set it to three days for one-day giveaways.
Promote the giveaway: Send out relevant tweets with the hashtag to notify your followers of your new giveaway. You can also set up a website and use it to promote your giveaways as well.
Pick your happy winners: For this part, you need to decide who your winners will be. This shouldn't be any random winner, but a member of your audience/anyone who has things in common with your products. Be creative and think about whom you want to target.
Best Practices for Running a Twitter Giveaway
Below are some best practices that you can follow when running a Twitter giveaway:
Define Your Goals From The Start
A giveaway is not just a simple auction. First, you need to define what you want to achieve. Are you hoping to get more followers or followers who will retweet your tweets? Do you want feedback on your giveaways, or are they to be kept strictly confidential? 
These are some of the questions that need to be answered at the beginning. Without them, it is almost impossible to create the best possible promotion.
Do Not Abuse The Trust Of Your Followers
Remember, you're giving away something valuable. That is why it is essential to follow the rules. If you take the giveaway so seriously that you start monitoring your followers' accounts and threatening them with banning them if they do not participate, people will not trust you.
As a result, they will stop following you or engaging with your account on social media sites like Twitter.
Do Not Run Your Giveaway During Peak Hours
During peak hours (around lunchtime), lots of people are on social media, and they'll be bombarded with tons of tweets in their feed.
As a result, they're likely to miss your message, negatively affecting its visibility. Instead, run it early in the morning or late at night when most people are sleeping.
Keep Individual Tweets Short and Use #hashtags to Increase Exposure
A tweet with a link is going to get lost in the clutter. You need to make sure that your tweet includes a hashtag that will help people find your message.
Use Website URL in Your Tweets
This is also another way to increase the exposure of your giveaway.
Make Sure You Moderate Accurately
It is easy for giveaways to get out of control and result in abuse as time progresses. It would be best to be careful about this so that people who enter the giveaway know about it in advance and feel comfortable doing so. Make sure that you do not put the wrong tweet on your giveaway.
Clearly Define The Contest Entry Rules
Entry rules should be clearly stated. Do not make it too complicated, as you need to focus your attention on promoting your giveaway. The more complex rules are, the higher chance you'll have a lower response rate is.
Work With The Ideal Twitter giveaway picker
Choosing the right twitter giveaway picker for your contest is important to get a quality promotion. If you pick a tool that isn't updated regularly, then you'll have fewer followers to interact with when running your Twitter giveaway.
A Twitter giveaway picker free plan may not have all the features you need, so choose wisely.
If you find established and respected tools like Rafflecopter or Retweet Picker, it will be worth the effort of creating a giveaway campaign with it.
For example, they'll keep your followers well-informed as updates occur and avoid delays with your promotion.
Promote Your Contest The Right Way
To increase the response rate, you need to ensure that your Twitter giveaway is promoted well. Ensure that you're promoting it through various social media channels such as email, Twitter, Facebook, etc. This will help people find it in their feeds. Hootsuite is a great tool for this, as it allows you to schedule posts while using the same account you use on Twitter.
You use meaningful quotes, questions, or images to promote your giveaway and help people understand what they must do to win.
It could be something like, "To enter my #Twitter #giveaway, just RT & follow @XYZMarketing."
Manage and Measure Results
You must measure the results of your giveaway. This way, you'll know whether it was successful or not, and you'll be able to improve it in the future. For example, if your giveaway is not getting enough retweets, you need to come up with a better tweet or image next time because this indicates that something needs to be changed.
Conclusion
Successfully running a Twitter giveaway can help you gain new leads, increase your brand awareness, and engage thousands of users.
Make sure you have a clear idea of your goals and the best practices you need to follow to achieve your desired results.
Twitter is a great tool for marketers as it has hundreds of millions of active users who share information on various topics. It can be an effective marketing tool if you use it wisely.
If your business is running a Twitter giveaway, always follow the best practices mentioned above, so that your audience will be happy and ready to participate in your future giveaways.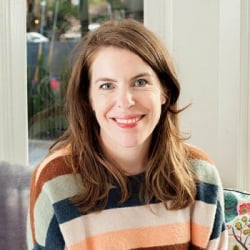 Latest posts by Maddie Schultz
(see all)