Leading a successful video marketing agency is much more than learning about it at school and having a few top-performing campaigns. If you're a part of the digital world, you probably already know how challenging it is to grow on social media because of the ever-changing practices and user behaviors. To help accounts and agencies, Twitter released their Agency Playbook that goes in-depth into the essential practices to follow for the ultimate success on the platform.
What Is the Twitter Agency Playbook?
If you've never heard of Twitter's Agency Playbook, you're not the only one. It all started back in 2019 when the platform decided to release a playbook with tips to help individual accounts and digital agency owners grow on Twitter and achieve even better results. The platform used real-life experiences from branding agencies and tips from their business team to create a 41-page upgraded guide everyone can find and download online.
All the information in the playbook is based on experience, facts, research, and case studies. The playbook is divided into various sections that describe different tools, campaign types, specifications, interests, etc.
It doesn't matter if you're a business owner or owner of a social media agency; this playbook has some of the most valuable tips on becoming a more successful marketer and attracting numerous potential clients. Thanks to the simple tips, you'll be able to stay on top of the game even when you have too many campaigns to work on at the same time.
We all know that digital marketing is an ever-changing niche with rules that don't always apply. If you're interested in learning more about the Twitter strategy in becoming an excellent marketer, we highlighted some of the best practices mentioned in the playbook on creating a successful profile, campaign, and Tweets.
How to Create Tweets
1. Organic and Paid Content
According to the playbook, content agencies should focus on creating paid and organic posts. There should be a balance between the Tweets you post for fun and the content you're paid to post. The Twitter Agency Playbook recommends that you post between 2 and 3 Tweets each day for organic content and 3 to 5 paid Tweets each week.
2. Relevant Content
Only post relevant Tweets. Posting too often or topics that aren't close to your business can have a negative effect. The Tweets should be easy to read, concise, and witty.
3. Add Visuals and Hashtags
Tweets that include high-quality photos, videos, and hashtags perform much better. Your goal is to elevate the user experience, and what better way to do that than with an eye-catching image? Of course, Emojis, numbers, and characters aren't a bad idea at all.
4. Stick to Your Voice
Your brand should have a recognizable voice, and it's your job to cultivate it. People should recognize that it's you when posting, so try not to sway away from your type of content too much.
How to Create Great Campaigns
Client expectations are always high, so how can you craft a successful campaign that will break all records? First of all, there are so many campaign details you have to think about, but thankfully, this social media platform makes it easy for everyone to use their ads.
1. What is your objective?
Think about your campaign objective. For example, is your goal to get more app installs, video views, or higher engagement? When you know what you want to achieve, you can set the correct objective and reap all the benefits from the campaign.
2. Who is your target audience?
Twitter is one of the greatest marketing platforms because it offers numerous audience features for you to adjust. Start by determining the demographic (age, gender, location, etc.) You can also target your potential followers by the device they use, create tailored audiences, use keywords, interests, and much more.
3. Optimize your Tweets
The best-performing Tweets are ideally between 50 and 100 words. Try to keep the length below 280 characters. In addition, the aspect ratio of your photos and GIFs should be 1:1 or 2:1. You should also consider doing promoted videos that won't be longer than 2 minutes and 20 seconds. Their size should be up to 1 GB.
Your promoted content should contain CTAs because people respond very well to them. You can be witty if that's a part of your brand's tone, or you can get straight to the point. Another surprising recommendation is the use of hashtags because Twitter has usually stayed away from them so far.
4. Track your results and learn
Creating Twitter ads is not the final step of your job as a social media marketing agency. When the campaign launches, you should track its success and learn from it. You can check the results in the campaign dashboard, Tweet activity dashboard, homepage, etc.
The platform also recommends that you set up conversion tracking so that you can follow how many people engaged with your promoted posts, how often they visited your website and the overall performance of your ads. Tracking these numbers will help you understand your followers and target a larger audience.
How to Craft a Great Profile
Having strong inbound strategies won't be as successful if your profile is a mess. Spend time to make it visually pleasing, on-theme with the brand, and alluring for your visitors. Add high-quality profile and cover photos that feature your logo or are brand-related.
Fill out all the information to bring potential customers closer to you. If you have a website, blog, or other social media platforms, add links to cross-promote. Finally, pick a strong pinned Tweet.
Conclusion
Twitter is currently one of the most popular social media platforms for online marketing. According to their latest Agency Playbook, the ad engagement on the network has increased by a staggering 69%, which means that more and more people use it for advertising and shopping. Another interesting fact is that the cost per engagement has decreased by 28%, and now Twitter is even more affordable for marketing.
The platform used researches, experiences, usage insights, and the expertise of their team to make the Playbook as helpful as possible for individuals and SEO agencies. You should utilize both inbound and outbound strategies as a part of your marketing campaign to attract broader audiences and achieve your goals. All the recommendations we listed above are easy to follow but can be game-changing for your brand.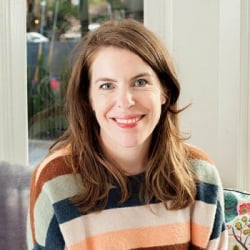 Latest posts by Maddie Schultz
(see all)