If you're still not using Twitter Analytics in your content auditing, then you're missing out big time. With Analytics, you'll have access to valuable data in the form of impressions, engagements, new followers, profile visits, video views, link clicks, and more. This information is extremely useful in determining the success of your online presence.
Interested in knowing how to use Analytics for your brand? Then dive in!
Where You Can Find Twitter Analytics
Before, you would easily find the Analytics button when you click your profile picture. However, for some reason, Twitter has decided to remove that shortcut. But do not fret; you can still access free analytics for your account.
To get to Analytics, open a web browser and type in the URL analytics.twitter.com. You may have to sign in with your Twitter username and password if you are not logged in yet. Upon exploring the analytics dashboard, you will notice that it still contains all the social media analytics you need to monitor the success of your Twitter campaigns.
There is also a way to check the analytics of each individual Tweet. Simply click the Analytics button (four vertical lines) under the Tweet, just beside the Like button. A pop-up will appear displaying the analytics of the Tweet. This lets you quickly monitor the performance of every post.
Ways to Use Twitter Analytics to Boost Your Social Media
As is often said, "Knowing is already half the battle." The data that Twitter analytics provide gives you such an advantage to win the fight to the top. You just have to learn how to use it.
Twitter analytics tools offer numerous data regarding your account, which may get confusing. What you need to do then is determine the KPIs (key performance indicators) that you need to focus on. These are the key metrics that matter to you.
For example, you have just started to grow your social media account and would like to build a follower base. A couple of KPIs that are essential to look at would be your 1) new follower count, a.k.a. the number of new users who followed your profile, and 2) tweet impressions, a.k.a. the number of times your post was seen. Putting these numbers side by side will give you an idea of the rate of growth of your followers.
Once you have a solid picture of the current state of your performance, you can then customize your next content strategy to achieve better results. Ditch the poorly performing Tweets and opt for the ones that raised the numbers. This way, you do not waste time and effort.
For more detailed tactics on how to use your analytics and improve your strategies, read on.
Learn More About Your Audience
Twitter Analytics holds a vast library of information about your audiences. Using Twitter Ads lets you access these data. You will be able to see the gender, age, and location of the people who have seen and engaged with your ad post. It is important to know such info because it lets you determine if you are reaching the right audience demographic.
As an example, for a brand that sells anti-aging products, the target market would most likely be 30 years old and above. They could be of any gender because the products are suitable for both. And the location is preferably within the U.S. since the company only ships within the country at the moment. The people who fit these criteria are the ones who are more likely to purchase their products.
So, if the demographic of the audience who saw the brand's ad post matches those, then the campaign is considered good. The probability of converting that audience to become buying customers is high.
On the other hand, if the audience does not fit those criteria, then the chances of getting customers are low. Therefore, the campaign is not effective. When this happens, you may have to look into the type of ad you made and the parameters you have set. Make sure your posts are relevant and appealing to your target market.
Know Perfect Times to Post
You can't really overpost on Twitter since it was meant to be a constant source of daily Tweets. However, knowing when to upload posts to get maximum exposure is an invaluable advantage. You'll only need fewer Tweets posted at strategic times to achieve your engagement rate goals.
According to social media marketers, the best times to post on Twitter would be on weekdays. This is when users are usually scrolling through their newsfeeds. It would usually be after getting into work or school and also after dinner as they wind down on a weeknight.
The day and time vary for different types of niches. But, on average, here are the suggested schedule:
Best days to tweet: Tuesday to Thursday
Best times to upload: 9 AM and 8 PM
Worst days to tweet: Weekends
Fridays and Saturdays are considered the worst days due to people having busy schedules away from their phones. However, you may observe Analytics on what time your audience interacts with your posts. Even if it does not fall on the preferred times, that is the best time for you, so go ahead and upload during that schedule.
Check the Performance of Your Twitter Ads
Twitter Ads give businesses the power to reach a specific demographic of Twitter users. Each post can be set up to target your preferred audience. This means that your ad will reach the right people who could be your brand's clients.
You can monitor the performance of each ad in your campaign through Twitter Ads Analytics. Make sure that you are getting an adequate amount of impressions and engagements. If you are not hitting enough numbers, you might need to adjust the parameters of your promoted Tweets.
Learn What Content Works
As you inspect the performance of each of your Tweets, take note of which ones had the highest number of engagements and clicks. Those stats mean that those posts worked in getting you conversions and boosting your presence on the algorithm. Make more of those types of Tweets in your future campaigns.
Across social media platforms, the best-performing posts are those with visual content. Add photos, videos, or GIFs to your Tweets and watch them garner more attention than a plain text post.
Check Your Visibility
Having a social media account is all about making your brand visible online. Therefore, make it a habit to constantly look up the impressions and clicks of your Twitter posts. Remember to click the Analytics button on your Tweets.
Fortunately, the internet age has awarded us with a way of measuring how many times our post has been seen and how many people have visited our profiles. Use this to your advantage to gauge if your brand is getting enough exposure.
If you're having difficulties increasing your brand's visibility, try out the tips in this article to boost your social media strategy: How to Create a Social Media Strategy?
Assess Followers Growth
Twitter analytics shows you the number of followers in a 28-day period. In it, you can see whether there is an increase or decrease in your followers during a specific time period. With this data, you can easily determine if your account is gaining as many followers as you projected.
If you wish to achieve satisfactory follower growth fast, you may reach out to Twenvy, one of the best organic Twitter growth services on the market. Schedule a consultation with experts in the field and get the aid you need.
Conclusion
Social media platforms offer free analytics tools to help businesses thrive online. Take advantage of these resources and make your work easier. Another free resource that you should make use of is our tips. With these pieces of advice, you can now build a better social media strategy for your next Twitter campaign.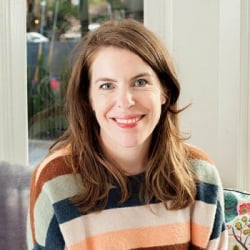 Latest posts by Maddie Schultz
(see all)