Twitter can be a powerful tool for finding a job. It gives you access to a vast and diverse network of potential employers, and it allows you to build relationships with people who may be able to help you find your dream job. But Twitter can also be overwhelming, and it can be challenging to know where to start. This article will show you how to use Twitter to find a job, search for jobs, follow companies and recruiters, and network on Twitter.
And when you're done check out our other Twitter guides:
How to Look for Jobs on Twitter?
Twitter can be an incredibly useful tool for job seekers. In addition to connecting you with potential employers and networking contacts, Twitter can be a great way to stay up-to-date on the latest job openings. But with so much information flying around, it can be tough to know where to start. Here are a few tips on how to use Twitter to find your dream job:
Create a professional profile
Include a clear headshot, a brief bio, and links to your website or blog. Use keywords that relate to your industry or desired field of work.
Follow relevant hashtags
Hashtags like #jobsearch or #careeradvice can help you find tweets from other job seekers, recruiters, and career experts.
Connect with industry leaders
Following leaders in your field is a great way to learn about new opportunities and get your foot in the door.
Check out the job boards
Twitter is home to many popular job boards, like Indeed and CareerBuilder. Following these accounts can help you stay up-to-date on the latest openings in your field.
Use the Twitter search
Want to find an open position at a specific company? Try using Twitter's advanced search function to narrow down your results. Just enter keywords like "job" or "hiring" along with the name of the company you may be interested in joining.
Keywords and Hashtags
Anyone who's spent more than five minutes on social media knows that hashtags and keywords are essential for helping your content get noticed. But many people don't realize there's an art to using them effectively. Picking the right keywords and hashtags can mean the difference between getting lost in the noise and becoming a social media sensation.
Regarding keywords, it's crucial to balance popular and niche. If you use a keyword that's too popular, you'll be competing with everyone else who's trying to use it. On the other hand, using a keyword that's too niche will limit your reach. So instead, try to find keywords that are specific enough to be relevant to your target audience but not so specific that no one will be searching for them.
As for hashtags, there are two schools of thought. Some people believe using as many relevant hashtags as possible is the best way to get noticed. Others think that using too many hashtags looks spammy and turns people off. The truth probably lies somewhere in the middle. A good rule of thumb is to use one or two hashtags for every post, with a mix of popular and niche tags. And when in doubt, err on caution – it's better to have fewer hashtags than too many.
Using Twitter Lists for Your Job Search
As a job seeker, you always look for new and innovative ways to stand out from the competition to make careers with Twitter. Twitter is becoming an increasingly popular platform for both employers and job seekers, so it's a good idea to leverage this powerful tool in your job search.
One great way to access Twitter remote jobs is to create and use lists. By creating a list of relevant companies or organizations, you can easily keep up with their latest news and announcements. This way, you'll be the first to know about any job openings that might be a match for your skills and experience.
In addition to following companies, you can create lists of other job seekers in similar industries or fields. This is a great way to network and connect with others who might be able to help you in your job search.
Twitter for Identifying Hidden Job Leads
For years, job seekers have been using Twitter to find hidden job leads. By following the right people and using the right hashtags, you can quickly discover job openings that might never be advertised elsewhere. And with Twitter's search functionality, it's easy to find leads specific to your skills and interests. If you're not already using Twitter to find jobs, here's a quick overview of how to get started.
Create a list of people to follow – A great way to find hidden job leads is to follow people who work in your industry or field. These could be recruiters, hiring managers, or even just regular employees at your interested companies. You can also follow influencers and thought leaders in your industry to stay up-to-date on the latest news and trends.
Use relevant hashtags – Hashtags are a great way to find tweets that might be relevant to your job search. Some popular hashtags include #jobsearch, #hiring, and #careeradvice. You can also try searching for specific keywords related to your skills and experience.
Set up Twitter alerts – Twitter alerts let you know anytime someone mentions a specific keyword or phrase. This is a great way to ensure you don't miss any relevant job leads. To set up an alert, go to Twitter.com and search for the keyword or phrase you want to track.
Twitter for Researching Companies
Twitter is a powerful research tool for companies. Searching for keywords related to your industry can quickly discover what people say about your competitors. You can also track trending topics to see what issues are top of mind for your target market. In addition, Twitter can be a great way to connect with potential customers and partners. Following relevant users and engaging in conversations can build relationships and expand your reach.
Finally, Twitter can be a valuable source of news and information. Following industry leaders and influencers can stay up-to-date on the latest trends and developments. In short, Twitter is an essential platform for research companies. By leveraging its many features, you can gain insights into your industry, connect with key stakeholders, and stay ahead of the competition.
Tips to Find a Job on Twitter
Looking for a job can be tricky, and social media can be a minefield. Here are some tips to help you when looking for jobs at Twitter.
Don't spam potential employers – It's important to be strategic when reaching out to potential employers on Twitter. Sending a generic message or attachment is a surefire way to get ignored. Instead, personalize your messages and make sure you're providing value.
Don't overshare – When it comes to social media, it's important to remember that less is often more. Avoid sharing too much personal information or getting into arguments with others on Twitter. Stick to professional topics and avoid anything that could reflect negatively on you.
Don't forget about your privacy settings – Be sure to review your privacy settings before job searching on Twitter. You don't want potential employers stumbling across any embarrassing photos or posts from your past. Keep your profile clean and professional, and only share information you're comfortable with seeing the world.
Don't just send your resume – Your resume is important, but it's not the only thing potential employers are looking for. Be sure to showcase your personality and highlight your unique skills and experiences.
Conclusion
Twitter can be a powerful job-hunting tool. You can stay up-to-date on the latest job opportunities by using relevant hashtags, setting up alerts, and following industry leaders and influencers. In addition, Twitter can be used to research potential employers and connect with key stakeholders. Don't forget to personalize your messages and avoid oversharing. Your resume is important, but it's not the only thing potential employers want. Showcase your personality and highlight your unique skills and experiences to set yourself apart from the competition.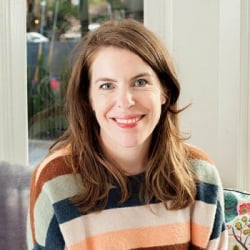 Latest posts by Maddie Schultz
(see all)