Is there a way to view Twitter without an account? If you're not ready to join the Twitter universe but want to read content on the platform, this blog post will help you understand how. Creating a Twitter account delivers many benefits, including being in touch with friends, creating a community, and growing your business. However, some people simply don't want to have an account but still want to browse through Tweets. Below, you'll find out the limitations of not being a user and how to view content if you don't have an account.
And when you're finished, take a look at our other Twitter guides:
Pros of Having a Twitter Account
Twitter is one of the biggest social media platforms globally, with over 290 million active users and billions of posts. Becoming a part of this huge community means following your favorite profiles, tweeting, and using the platform to grow your business. Twitter offers its users two types of accounts: business accounts and personal accounts. As you can already guess, the first type is ideal for businesses and companies who want to increase their reach and boost their online presence. The second type is meant for individuals who want to enjoy the Twitter experience, hang out with friends, share content, and much more.
In addition, users can choose whether they want to have public accounts or private accounts. Public profiles share content that everyone can see, even profiles that aren't their followers. On the other hand, when private profiles share content, only their followers can see it.
Aside from being in touch with the latest global news, Twitter can help you improve your writing and connect with many people. You can easily build a network of people who share their valuable experiences and be in touch with your close friends. In addition, you can follow your favorite accounts, learn from them and get inspiration on how to start a business, grow it, and reach a bigger following. Some of the top trending topics first appear on Twitter, meaning that you'll learn about popular places to eat, go out, have drinks, etc. 
Twitter Ads are a powerful weapon that will display your products and services to the right audience, increase your brand engagement, boost awareness, bring you new followers, and increase sales. Numerous popular brands use Twitter for advertising, so if you want to get access to content, create a powerful company and grow, you need a Twitter account. Finally, the platform protects your privacy, so you can use the muted accounts feature if some users are bothering you.
Cons of Not Having a Twitter Account
Not having a Twitter account means that you can't access numerous services the platform has to offer. These are just a few cons of not having an account:
You can only see public posts
You can't follow people or businesses and see their social media posts on the platform
You can't comment on posts
You can't reply to Tweets or retweet accounts
You can't like posts
You can't send a direct message to users
You can't grow your business
You can't Tweet
As you can see, you'll be missing out on a lot when using Twitter without an account. The platform will display Tweets, but only from public accounts. However, when you have something to say or want to share the content with others, you won't be able to do so.
Is There an Option to View Twitter Without an Account?
Thankfully, there is an option to use Twitter without having an account. However, the Twitter app isn't available for users that don't have an account; therefore, people with mobile devices can only access Twitter through their preferred mobile browser.
In addition, not having an account limits you to only enjoying basic actions on Twitter. As we already mentioned, you can't follow users, comment on Tweets, hit the reply icon, send messages, like posts, retweet accounts, share your individual Tweets, etc.
Despite the limitations, these are the additional actions Twitter allows you to do without an account:
Read Tweets from public profiles
Look at trending posts and topics on the explore page
Look at public profiles, their profile photos, videos, images, and Tweets
See the followers of accounts
See who these accounts are following
Download images and videos
Explore topics you're interested in
Embed Tweets
Although this sounds like you can do a lot, that's not quite the case. The point of being on Twitter is all about communicating with other users, sharing your thoughts, becoming a part of discussions, and growing your business.
How to View Twitter Without an Account?
Since mobile users without an account can't use the app, you can only try these methods by opening your browser of choice and opening the Twitter site. PC users can also try these methods using their preferred desktop browser. Here are some of the most common ways you can browse Twitter without opening an account:
Access the Twitter Explore Page
You can access Twitter's explore page and learn more about the most popular topics and news. Since people without accounts can't access a Home page, all they can do is visit the explore page and see trending Tweets, images, and videos. However, you can't interact with any of these Tweets; just read them.
Search Twitter
You can use the search bar on the explore page to find topics you're interested in. Choose any topic you want to learn more about and type it in the bar. Once you do, you'll see additional Tweets and you can also do a more advanced search. Some of the additional options to filter the Tweets include People, Photos, Latest, Videos, and more.
Advanced Twitter Search
Another way to view Twitter is to use the advanced search option. After you open Twitter, you need to type in the term you want to search. After you do that, you'll see a three-dot button located on the search bar. Click on it, and you'll see a lift of filters to narrow down your search. This includes date, words, language, hashtags, accounts, engagement, etc.
Third-Party Sites
Numerous third-party sites can help you look at Tweets without having a Twitter account. These sites allow you to find Tweets, explore different topics, choose different times and locations, and more. Some sites also share the most popular Tweets and topics so that you can always be on trend with global news.
Find a Profile With Google Chrome
If you want to find someone's account, you can do that by entering their Twitter handle. The first thing to know is that the account has to be public because only its followers will be able to see the content if it's private.
The first thing you need to do is open Google Chrome. Enter the Twitter address, add a slash, then enter the exact username of the account. Press enter, and you'll see the user's profile, profile image, and every original Tweet they've shared.
Conclusion
Twitter is one of the biggest social media platforms globally, so even the people who aren't a part of the community want to take a peek at what's going on. The goal of this detailed article is to help you search through Twitter if you don't want to create an account, but also to help you understand the benefits of becoming a member.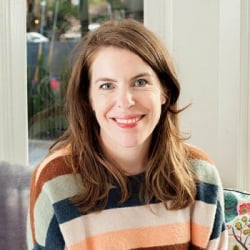 Latest posts by Maddie Schultz
(see all)