Have you noticed a blue check mark right next to the name of some Twitter profiles? These badges mean that the profiles are verified, and the platform went through extra work to ensure they're not fake. It doesn't matter if you're a business, brand, person, or company; everyone can be verified as long as they check the boxes of Twitter requirements. So, are you ready to learn how to get verified on Twitter and why this can be relevant for your business? We cover all the basics below together with valuable tips to help you out.
What Does Twitter Verification Mean?
Have you seen the Twitter blue check mark right next to many Twitter accounts? Well, that check mark lets you know that the profile is verified, real, and authentic. In other words, a real person or a brand stands behind it. If the platform finds your account credible, you might score a badge that makes you even more reliable in the eyes of your customers. However, being verified isn't as simple as it sounds, and it's an action only performed by Twitter.
Why is verification so important? Getting the blue badge doesn't mean that you'll get more followers right away or an increased engagement. This sign means that you're a credible profile other users can follow without worrying that you'll be posting fake news or spamming. The verification can indirectly bring new followers because people will know you're an authentic brand that follows the guidelines and is a part of the community.
Who Can Get Verified on Twitter?
Who can get the blue verification badge? Is it only meant for celebrities, or can other digital content creators earn the honors? This social media platform has a detailed verification policy that lists all the eligibility criteria and divides the potential types of accounts into six categories:
Government officials
News organizations and journalists
Sports and e-sports
Entertainment (this is the category where digital creators belong)
Companies, brands, non-profit organizations
Activists, organizers, other influential individuals
The first time Twitter allowed its users to apply to become verified accounts was in 2009. They paused the verification of Twitter users in 2017 when they introduced changes to the policy. The same process was used until May 2021, when an account of white supremacists got a verified badge. That's when the platform stopped the application process and decided to introduce changes in how people apply and who can actually get the check mark. Since then, public submissions have been paused, but Twitter can open applications at any time.
One of the most critical factors you have to tick on the list is that your profile is of public interest. Only active accounts can get verified, and some of the common industries for verified users include music, fashion, entertainment, government, media, sports, religion, film, business, TV, etc. Notable people and globally-known stars are the ones that get verified much easier because they're mentioned often.
Twitter's criteria for verification are constantly changing, so you don't have to despair if you're not a public figure or you're not head of a huge company. Although the platform only focuses on certain industries and fields, they're constantly expanding their list, trying to keep the community safe. According to their representatives, they're planning to add more to the six existing categories in 2022.
How to Get Verified on Twitter: Step-By-Step Guide
To get verified on Twitter, you need to confirm your identity, have a presence on and off Twitter, own an active Twitter account, and send in a request to get verified on Twitter.
You'll be happy to hear that Twitter has its own verification program where you can apply and request verification. Unfortunately, the program isn't always active, so the review process might take some time, even if you apply. The last time the platform received applications for verification was between May and August 2021, but they stopped the process by the beginning of September. Before you even start considering applying, you should have a complete account, including a name, profile picture, verified email address, or phone number.
Here are the steps you should follow to file a verification form:
First, open your Twitter account from a preferred web browser.
Open the menu and click on More.
Find Account Information and click on it. Twitter will ask you to enter your password.
Next, find the Verified option and choose Verification Request.
Once your application is sent, you have to wait for your verification status to be approved. Twitter gets many verification requests; therefore, you can't expect to get an answer right away. Additionally, if you're applying from a personal profile, the platform might ask for a picture from your ID (driver's license or passport) to verify your identity. The applications are reviewed by real people who use the help of software to figure out whether unverified accounts check the requirements to become verified. If the first time isn't a success, the social media company allows you to apply again after one month.
How to Increase Your Chances of Getting Verified on Twitter
Is there something you can do to increase your chances of getting verified? Blue check marks don't come easily, but there are a few tricks you can try to boost your chances of getting them next to your name.
Active Account
Active users are the ones that have a higher chance of scoring a verification badge. You have to be active on Twitter; otherwise, it doesn't make sense to ask for a blue tick next to your name. By active, we mean engaging with other users, posting Tweets, retweeting other users' content, messaging with other users, following new people, responding to comments and messages, optimizing your content with hashtags, becoming a part of trending topics, etc. Don't even think about posting a lot one week and disappearing the next. Continuity is key!
Complete Profile
Needless to say, but we'll still mention it; your Twitter profile should be complete. You have to go through the entire process including adding a profile picture, cover photo, a Twitter bio, phone number, email address, and post content. This information helps Twitter eliminate fake accounts and verify that you really exist.
Be Mentioned
When people Google you or your business, they should be able to find information about you. According to Twitter's verification requirements, you have to be mentioned at least three times in six months before starting the application process. Another important factor is your name trending on Google before you apply. If you get people to talk about you and your brand, you'll find it much easier to score a blue badge. Finally, don't forget to create a Wikipedia page because it can really boost your portfolio.
Work on Getting More Followers
The approval process will yield positive results much faster if you have a high follower count. Getting more followers isn't as simple as it sounds; however, you can achieve anything you can think of with hard work. Start by figuring out your target audience, and create a detailed marketing strategy.
Trend on Twitter
Although this isn't always possible to achieve, you should try to create trending topics on this platform. That will increase your chances of getting more followers, being seen by more people, and earning you mentions on other platforms and even news outlets. Trending topics aren't easy to guess, but specific strategies can help you discover potential ideas.
Optimize Your Account
You have to optimize your profile and make it look good. Your brand should have a recognizable logo, and a vibe people will love. Create a high-quality profile picture and cover photo that include the logo, create a detailed bio that will tell your visitors everything about the brand. Include links to other social media platforms you use and a link to your blog. You should focus on creating original content that brings value to the readers. Additionally, pin one of your top Tweets, and that will be the first thing visitors see when they open your profile.
Use Twitter Analytics
So many users forget about the power of Twitter Analytics. This free tool is available for everyone and gives a detailed insight into your engagement, your success, and what you should do to be better. For example, use Twitter Analytics to discover the best time to post, the type of content to focus on, the target audience, what people like about your brand, what they dislike, etc.
Conclusion
What is Twitter verification, and why is it so important for users? Verified accounts have a blue check mark right next to their name, which brings a sense of security for other users that decide to follow them. The badge doesn't mean that you'll instantly gain more followers or rise to fame. Instead, it means that your profile is authentic and lets other users know that you can be trusted. In other words, it can cause an increase in numbers, but indirectly, because people will know your brand is relevant and trustworthy. Getting a badge isn't as simple as it sounds because Twitter adds specific requirements you have to fulfill. Remember to have a completed profile with a great profile photo, email address, or phone number. Then, you can also go over the other requirements and submit your application.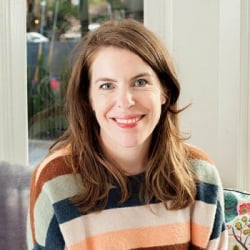 Latest posts by Maddie Schultz
(see all)