One of the most talked-about Twitter topics is the Twitter character limit. Ever since the platform doubled its character count, users have been wondering about the ideal length for their posts. Should you use all the 280 characters, or should you opt for straight-to-the-point content? In today's blog, we'll discuss the ideal post length according to research, the best length for hashtags, using a counting tool to increase engagement, and much more.
And when you're finished, take a look at our other Twitter guides:
Twitter Character Limit in 2022
If you're a newbie on Twitter, there are a few basics that you should be familiar with. The first one on your mind should be how to optimize the content you post and say everything you want to say while staying within the character limit. Twitter recently introduced 280-character Tweets, which means users will have more space to express their minds. Even thorough your status updates can now be more extensive, you should stick to a clear, straight-to-the-point sentence structure that everyone understands.
Does the 280-character limit include characters with spaces or without? This is a dilemma for many users, so we're here to clear it up. Like any other social network, Twitter counts both the characters and the spaces between them. In other words, you should calculate both the characters and spaces in your tweets if you don't want to go over the maximum tweet count. Interestingly, this limit is lower (140 characters) for Korean, Japanese, and Chinese characters. This is mainly because these languages describe more with fewer characters, compared to other languages.
It can be a bit challenging to create a Tweet with complete sentences and speak your mind. However, this platform is all about sharing short updates, so you have to learn how to best use the limited space. Once you reach the 280 counts, the platform doesn't let you add any extra characters.
Twitter has a built-in character counter, but the number won't show up until your Tweet reaches 260 characters. In other words, when you type in 260 characters, the tool will start counting down for the remaining 20 before you reach the characters limit. So if you always want to be on point with your character count to boost your engagement, you can use a Twitter character counter and know the exact numbers before publishing a Tweet.
What Is The Ideal Length For A Tweet?
What is the ideal character count for your Tweets, according to research? Recent studies show that the best-performing Tweets are between 71 and 100 characters. Even though the tweet limit is much higher, this platform favors medium-length Tweets. The best approach is using a Twitter counter when creating your content, so you can track the numbers and boost your engagement. An online calculator will help you count the characters of your Tweets, username, bio, hashtags, etc.
How Long Should Twitter Hashtags Be?
There is no doubt that hashtags will make your social media post better and can significantly increase your engagement. But have you ever wondered whether you should use long or short hashtags? Let's start with the basics.
First of all, you should be careful with how many hashtags you add. Stick to one or two per post because adding more can negatively impact your engagement. So, even when you're tempted to add ten, you should only stick to one or two. The length of the hashtags can vary; however, according to experts, they should be up to six characters long. The hashtags you add become a part of the tweet character limit; therefore, if you add many and use long words, you won't have too much space to add other characters.
What Are Some Other Important Points To Keep In Mind?
Another important thing you need to know when joining Twitter is the username character limit, which is 15. Having an eye-catching username is essential, but you'll have to be creative and stick within the recommended limit. After creating the best username, you should optimize your profile with a notable bio. Keep in mind that the bio character limit is 160 characters.
Direct messages are a form of private communication on this platform. The direct message limit is 10,000 characters, meaning that you can say quite a lot to other Twitter users compared to using a Tweet.
If you add an image to your Tweet, it won't count as additional characters. Images are an excellent way to engage your audience, and since you can upgrade them with words, you can use them to tell your followers what's on your mind.
Conclusion
Twitter recently doubled its character limit, so the platform users can now add up to 280 characters in a post. However, recent research shows that writing medium-length Tweets between 71 and 100 characters is much better for user engagement. In addition, although Twitter has a character counter, this tool doesn't start counting until your Tweet reaches 260 characters. Therefore, you can use an online character counter tool to optimize the length of your content.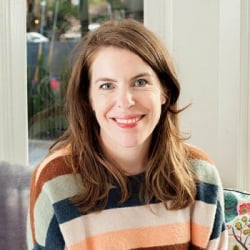 Latest posts by Maddie Schultz
(see all)