As a daily Twitter user, the difficulty of sifting through tweets from your followed accounts is understandable. It's super possible that you get lost in unnecessary and irrelevant tweets.
Yes, it's about the retweets, which we are going to discuss.
With over 450 million monthly active users, Twitter has established itself and has now become a vital social media tool to attract more mature users. Twitter's retweeting feature allows you to repost someone else's relevant retweets, just like the share button on FB.
It's great, but the drawback is that it can create clutter on your news feed. If someone retweets everything every time, you will definitely miss some important updates from your favorite followed accounts. But the interesting part is you can turn off Twitter retweets to relish original tweets.
Just keep in mind that you would have to mute each account's retweets individually to stop Twitter retweets. You can't turn off all retweets at once. Let's dig deep and first quickly learn what retweets are.

What Is a Retweet on Twitter
Retweeting simply means the re-sharing or reposting of a tweet. It makes it super appropriate to share a post among all followers. You have the liberty to retweet anyone's tweet, including yourself.
Some users usually add "RT" at the top to indicate that they are re-sharing someone else's wording or tweet. The major differentiation is that it appears with a retweet button, i.e., two curved arrows.
It could also appear in the form of a "Quote Tweet." This feature allows users to repost another person's original retweets by also adding their thoughts in the beginning.
Apart from seeing your followers retweeted or quote-tweeted on your news feed, you can monitor your retweets too. Go to your notification tab, highlighted by a bell icon. Everything related to your tweets, random retweets, and their original creators will be displayed here.
Turn Off Twitter Retweets Using the App
Twitter app is convenient and super-fast to hide Twitter retweets. So here are the steps you need to follow.
Step 1 – Sign in to your private Twitter profile using the Twitter password.
Step 2 – Find the specific user profile or account for which you would like to cease seeing retweets.
Step 3

If you are an Android user, tap on the three-dot icon near the overflow icon/at the top right of the user's profile picture.
If you are an iPhone user, either tap the gear icon next to the user's profile picture or simply tap on a three-dot icon in the top right corner.

Step 4 – Select the "Turn off Retweets" option from the drop-down menu and block Twitter retweets.
How to Turn Off Twitter Retweets on Your PC
On every timeline, there is at least one person who retweets a lot of things, making it unworthy. Luckily, Twitter settings offer an actual way to stop interacting with such profiles and their retweets.
Step 1 – Start by signing in to your Twitter account.
Step 2 – Pay a visit to the profile that annoys you.
Step 3 – Now click the three-dotted icon on their profile.
Step 4 – Click on the gear icon on the profile page.
Step 5 – Click on "Turn off Retweets", it would appear within the top three options. And retweets by this individual will no longer appear in your timeline.
Your news feed will eventually be less cluttered if you disable Twitter retweets from a couple of distracting accounts. Give it a spin and regain your lost peace of mind.
Final Words
Twitter is a powerful social media channel with exceptional features to connect, learn and grow your network. It not only allows users but also facilitates businesses to stay on top of recent trends. Anybody can speak up on important issues and even set their standards.
Twitter also gives autonomy to users to filter the content on their news feeds. One straightforward method is to turn off unnecessary retweets that irritate you and acquire space for meaningful content.Make your life easier and follow the above-shared steps from your desktop or mobile application's direct link to turn off retweets.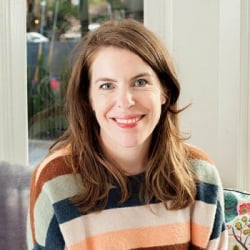 Latest posts by Maddie Schultz
(see all)