Twitter has been around for a long time, and it doesn't look like it will be going anywhere soon. In fact, Twitter is becoming more popular than ever. One of the newest features that have been added to Twitter is voice tweets.
This allows users to record short clips of their voices and post them on Twitter. This can be a great way to share your thoughts with your followers or to give them a quick update on what you're doing.
The current article will discuss the basics of voice tweets on Twitter and how you can start using them yourself. We'll also explore some of the benefits they offer. Stay tuned for more information!
And when you're finished, take a look at our other Twitter guides:
What Are Voice Tweets?
Recently, a new type of tweet has taken over Twitter: the voice tweet. As the name suggests, a voice tweet is one that is recorded and played back as audio rather than written out as text.
While many users have embraced the voice Twitter feature, others are still trying to figure out what it is and how it works. So, what exactly are voice tweets? And how can you use them to your advantage?
Voice tweets are a great way to add some personality to your tweets. Instead of just reading the words on the screen, your followers can now hear your voice, inflection, and even laughs. This can make your tweets more engaging and help you connect with your audience in a new way.
In a world of 280-character tweets, sometimes it can be tough to get your point across. That's where voice tweets come in. You can record up to 140 seconds of audio with a voice tweet that will play automatically for anyone who clicks on your tweet.
Think of it like a podcast episode that's been condensed into bite-sized form. You can use voice tweets to share your thoughts on the news, give a shout-out to a friend, or share what's on your mind.
And because Twitter voice tweets are so easy to create, you can expect to see many more of them in the months and years to come.
Voice tweets are also perfect for sharing longer thoughts or ideas that might be difficult to convey in 280 characters or fewer.
And if you're not a fan of typing out long tweets, recording a voice tweet is a much faster way to share your thoughts.
So, voice tweets on Twitter are worth checking out whether you're looking to add some personality to your tweets or want to share longer thoughts without all the typing.
How to Record and Post a Voice Tweet
Recording a voice tweet is easy – here's how to do it:
Log into your Twitter account and click the "compose tweet" button.
Click on the wave icon to record your voice.
Once you're done recording, click "Done" and then "Tweet."
And that's it! Now you can share your audio tweet with the world in just a few simple steps.
Ways You Can Use Voice Tweets
Let's face it: we live in a social media world. Whether we like it or not, social media is a major part of our lives and is here to stay. And for businesses, that means you're missing out on a big opportunity if you're not using social media to reach out to your target audience.
Twitter is one of the most popular social media platforms, with over 320 million users worldwide.
And for businesses, Twitter can be a powerful tool for growth. By creating a strong presence on Twitter, businesses can reach out to potential customers, build relationships, and create a brand identity.
In today's competitive market, businesses must take advantage of every opportunity to grow. And Twitter is one of the best opportunities out there.
A picture may be worth a thousand words, but a voice tweet is worth at least twice that. In just a few seconds, you can convey emotion, personality, and energy that text alone can't capture.
But what are the best ways to use this new Twitter feature? Here are some ideas to get you started:
Share your expertise with the world by recording quick tips and tricks related to your industry.
Want to promote a new product or service with a little bit of human experience? A voice tweet is a perfect way to get people's attention. Give them all the details and tell them why they need it in their lives.
Host a virtual Q&A session and let your followers submit their questions via voice tweet. Then, answer as many as you can live on Twitter.
Get personal and share anecdotes about your life that will give your followers a better sense of who you are.
Showcase your musical talents by recording yourself singing snippets of popular songs (make sure to avoid any copyright issues!). If you are an up-and-coming musician, this is a great way to get your name and voice out there.
Share inspiring quotes and passages by real people that have meant something to you.
News junkies can use voice tweets to do quick audio summaries of the day's top stories: perfect for busy people on the go.
Businesses can use voice tweets to give their customers a behind-the-scenes look at the company. Take them on a tour of your office or factory, or give them a brief company history. This is a great way to build relationships with potential customers and create a strong brand identity.
Review the latest blockbuster movie or hottest restaurant in town with a short audio clip. If you are a foodie or film buff, this is the perfect way to share your passion with the world.
And there you have it – great ideas for using voice tweets to add some personality and pizzazz to your social media presence. So go ahead and give it a try – your followers will surely appreciate it.
How to Listen to a Voice Tweet
It can be difficult to slow down and really listen to someone. This is especially true when it comes to listening to voice tweets.
With all of the background noise and distractions, it can be easy to miss the important details of what is being said.
However, there are a few things that you can do to help you focus and really listen to a voice tweet:
Try to find a quiet place to listen. This will help you avoid distractions and better hear the nuances of the person's voice.
Pay attention to the inflection and pitch of the person's voice. This can give you clues about their emotional state and help you understand the meaning of their words.
Don't be afraid to ask questions if you're unsure about something that was said.
By taking the time to listen truly, you can ensure that you don't miss anything important in a voice tweet.
Conclusion
As you can see, Twitter voice tweets can be a great way to add some personality and flair to your tweets. They can also be used to share longer thoughts and messages than traditional tweets. If you're looking to get started with voice tweets, Twitter's official guide is a great place to start. So give voice tweeting a try and add some emotion to your Twitter feed today!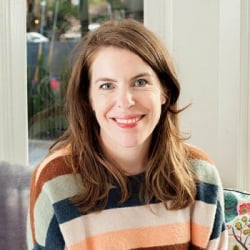 Latest posts by Maddie Schultz
(see all)