Twitter has over 206 million daily active users. So how can you analyze Tweets to your advantage to get all the data you need, build a more successful brand, and make a part of those 206 million like what you have to offer? Social network analysis is a complex process, but it can show you so much, starting with the best times to post, the type of content your audience likes, the performance of your Tweets, and much more.
Once the world reached a pandemic level of COVID-19, we were all left stuck in our homes, scrolling on Twitter and building brands online, supported by this network. If you want to learn how to analyze data so that your business starts growing with the speed of light, you'll find all the information you need in this article.
What Is Twitter Data?
Twitter data is all the Twitter information regarding your post, including how other Twitter users feel about it, whether and how they'll use it, what the post includes, and much more. The access point or the user gathers this data.
Thanks to this data, you can get a much more realistic view of your performance on this social network, information about individual tweets, specific time periods, your demographics, clicks, number of users that saw your Tweet, and much more. Every bit of data counts, even your historical Tweets.
Social media analysis is of huge importance and is getting more attention by the day. Ever since the COVID-19 pandemic hit, social media platforms have been more relevant than ever. Analyzing social media channels is quite a new field with so many unknowns, but it's becoming one of the most essential factors for a successful marketing campaign. For example, Twitter uses qualitative (frequency of tweets, likes) and qualitative (what your posts mean) types of content.
But, before you start painting a picture, here are five solid reasons why you should even consider examining your data.
5 Solid Reasons Why You Should Practice Twitter Data Analysis
1. Target The Right Audience
When you analyze Tweets, you'll get a better idea about the audience you should target. Reaching the suitable demographic means that you'll be a step closer to people who are actually interested in what you have to offer. With the information you'll get during your analysis, you can figure out an age group, gender, location, interests, and much more. Later, you'll use all this to get closer to people.
2. Best Time To Post
Thanks to the data you'll get, you can determine the best posting time for your target audience. If most influential users who follow you are sleeping when you post, they won't retweet it, comment, or engage. Remember to think of the location of your followers. Another thing to do is take a look at your previous posts, their engagement, and compare the posting times. This will give you an idea about when your followers are the most active.
3. What Your Audience Thinks And Is Interested In
When you open the analytics section, you can determine how many views each of your Tweets has. In other words, you can separate the successful ones and focus on that type of content because your audience obviously enjoys it.
Twitter sentiment analysis is a great way to find out what your audience thinks and whether their words are positive, negative, or neutral. Many tools can help you perform a sentiment analysis on this platform, and you'll be the first one to know what everyone else is saying about your product/business. It's an excellent way to catch the negative comments right from the start, learn from your mistakes, and know how to improve what you have to offer.
4. How Many Users Saw Your Tweets
Thanks to a quick analysis, you can understand how many social media users saw your Tweet. If your Tweets aren't as popular as you expected them to be, then you're not doing something right. Aside from posting great content, you have to interact with other users to make your business more successful.
5. Study The Competitors
If you ever feel like you're stuck in a non-creative hole, you can learn from your competitors and see what works best. Once again, numerous tools can help you study the competitors and know the type of content you should focus on.
8 Best Twitter Analytics Tools to Measure Twitter Data:
How can you analyze Tweets? If you're not really sure how this procedure works, you're not the only one. This is because social media analytics is a young science with a lot of unknowns. Thankfully, Twitter is very dedicated to investing in analytics and makes things much more manageable. Below, you'll find eight excellent tools that will lend you a hand when you want to learn all about your audience and business.
1. Twitter Analytics
One of the best things about Twitter is that the platform offers a free analytics tool. When you access the dashboard, you can understand more about your performance, your audience, Tweets, and much more.
The first thing you'll see is data for the previous 28 days that includes impressions, profile visits, mentions, Tweet count (posts per user), followers. Next, you can check the data for each month and see the big picture.
When you want to access the Twitter API (which is also an option) you need to create a developer profile and enter information. The platform will ask for a consumer key and consumer secret to the code. The API is a part of the developer program that lets you get information on other profiles, followers, and much more. Once you're done with your research, you can transfer your findings into Google Sheets.
2. Tweetsmap
Tweetsmap is another popular free tool that can help you understand your audience better, their demographics, interests, what they like about your content, what they buy, etc. As we mentioned before, knowing your target audience is one of the most important steps of planning a marketing strategy, so what better way to do it than with a free app.
Aside from the free plan, you can also become a premium member and get other benefits, such as scheduling posts, etc. In addition, thanks to Tweetsmap, you can plan a strategy to get targeted followers and grow your business on this platform.
3. Keyhole
The Keyhole app is so easy to use! As the name suggests, Keyhole's software uses keywords and hashtags to get data about your Twitter performance, your audience, their buying habits, etc. An exciting feature all users love is the app suggesting them an optimal time to post. In other words, it does most of your job by tracking the performance of your Tweets and concluding when is the best time for you to post.
4. Union Metrics
Union Metrics is an analytics tool that shows your performance in a very simple, colorful, and visually pleasing way. If you're tired of seeing numbers and percentages all the time, this is the best app for you. It allows you to see the performance of your tweets using graphics, making it so easy for everyone to see what they're doing right and what they could be doing better. It's one of the best choices for people that are just starting on Twitter. Another great thing is that it offers real-time results, so you can just log in and follow the latest reports.
5. Mentionmapp
Mentionmapp uses the other users you've engaged or those in the same circles as you to build a list of usernames and hashtags that can be important for your business. Thanks to the information you'll get from the tool, you can find other users and discussions relevant to your niche, then create your strategy following this data.
6. MAXQDA
MAXQDA is another fantastic tool that makes things easier for Twitter users. With this software, you can forget about manual coding because it does the job instead of you. So, for example, after you determine what data is relevant for your research, you can select it, let MAXQDA work on it, filter it, and give you the final results.
7. Hootsuite
Hootsuite is one of the most popular tools for managing Twitter and following your success. Once you get this app, you can easily find the best hashtags for your business, follow mentions, create custom campaigns, track your Tweet's performance, and get reports for your work. You can use Hootsuite for free if you have up to five accounts, but for more, you'll have to invest in the premium version.
8. Buffer
Buffer is one of the best tools on the market for following your engagement. It allows you to list your Tweets from the most popular and which got the highest engagement rates, so you can get a better idea of what appeals to your audience. In addition, the paid version of the tool allows you to get a more in-depth analysis of your profile.
Conclusion
Why is Twitter data analysis so important? Knowing everything you can about your posts and profile can help you grow! It doesn't matter if you're a Twitter influencer or a brand owner; the information you get about your content and followers is priceless. Some main reasons you should practice analyzing data include focusing on the right target audience, learning when's the best time to post, studying your competitors, how many users saw your Tweets, what they love the most, etc.
One of the best tools for both beginners and advanced users is Twitter analytics. Aside from being free, this tool is available for all users and gives detailed insight into a wide range of metrics important for your growth (impression, mentions, Tweet count, followers, profile visits). Some other tools you should look into are Keyhole, Tweetsmap, MAXQDA, Buffer, Union Metrics, Mentionmapp, and Hootsuite.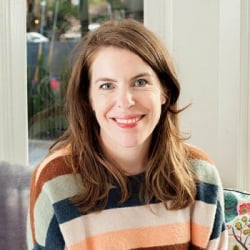 Latest posts by Maddie Schultz
(see all)