Why is Twitter such an engaging social media platform? Is it because of its power to deliver the latest news, create trends, promote businesses, or because it sports such a user-friendly interface? Since not everyone is a fan of the new, upgraded version, many users have the same question- 'how to switch back to old Twitter?'. If you're one of those who want things back the way they were, we have a few tricks up our sleeve to help you out.
Is There a Way to Switch Back to the Old Twitter After Getting the New Twitter?
If you can't get used to the new Twitter layout and you're desperate to get a direct link to the new one, don't get too excited. Although switching back to the previous version is an option, it's highly likely that it's just a temporary fix. Twitter introduced their upgraded UI to make it much easier for their users to utilize the platform. With the update, you can follow the latest trends, search for people, perform advanced searches with ease. But, if you're firmly decided that you prefer the old look, we have two tricks you should try. But first, let's find out why the platform changed its layout.
Why Did Twitter Change Its Layout?
There is no secret reason behind the new Twitter UI, it's just a regular update that is supposed to improve the experience for users. Long-term Twitter users and content creators already know that the platform sported the same look for seven years before introducing the new layout. That's a very long time for such a popular social media network not to employ changes, so they decided to give it a facelift.
The platform first released the upgraded user interface only on some desktop devices, but it soon became a must for everyone. It has a range of great features that make the desktop design easier to use and more aesthetically pleasing. For example, you can pick different color themes and new background color. In addition, the box in the top left corner with your Tweets isn't present anymore, and the profile picture and Settings are located on a left-hand menu.
When the upgraded Twitter interface launched at the beginning of June 2020, desktop users got a redesign that resembles very much of the platform's mobile versions. For some, it was an annoying experience; however, they got used to it over time. Unfortunately, others never did, so they're still trying to find a way to go around the Twitter redesign and go back to the old one.
How to Go Back to Old Twitter Layout?
There are two easy, quick tricks you can try to bring things back the way they were. Neither requires special skills, just a few minutes of your free time.
Browser Extension
GoodTwitter2 and TamperMonkey are two extensions that won't bring back the old UI the exact way it was; however, they'll bring back most of it. The creators of these extensions used a mix of old and new features to improve the experience for users who prefer the previous look of Twitter. GoodTwitter2 and TamperMoney work for most users, as long as they have the correct browser. Currently, they're only available for Mozilla Firefox and Google Chrome.
No Extension
If you don't want to download extensions, this is another trick you can try. It might be just a temporary solution; however, it's simple, quick, and worth trying. Here are the steps you should follow:
First, log into your Twitter account.
Take a look at the left-hand side menu, and find the More button that's marked with three dots. Click on it.
When you do, a dropdown menu will appear. Find Settings and Privacy and click on it.
Click on About Twitter, then Directory.
The new Twitter tab that will appear on your screen will feature the old desktop interface.
Conclusion
How to switch back to old Twitter? Is it even an option to bring back the old look? Although we listed two ways you can try, we can't guarantee that they're a permanent solution. The new interface is here for a reason, so your best bet is to start enjoying it and make the best of it. Of course, each time an online application introduces significant changes, users will talk! But, after a short period of adaptation, all of us can't even imagine going back to how things were before.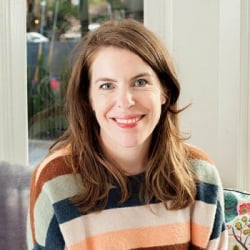 Latest posts by Maddie Schultz (see all)