Twitter is the go-to social media site for checking out what's hot on the trending scene. With over 330 million active users every month and over 1.9 million tweets per day, the platform provides a good selection of topics the world is talking about every day. And with the fast-paced world of today, instead of spending so much time staying tuned on the TV, people would simply go online on Twitter to instantly see what is happening around the globe.
So, what does it take to be part of the top Twitter trends?
The 2 factors that the Twitter algorithm mainly uses for the computation of what's trending are the number of people who tweet about a certain topic and the time of the day. The breakdown is as follows:
12mn to 6am: 1,200 tweets from around 500 users
6am to 12nn: 1,700 tweets from around 733 users
12nn to 6pm: 1,500 tweets from around 812 users
6pm to 12mn: 1,900 tweets from around 922 users
With almost 2 million tweets on the site per day, these trends usually don't last long. It constantly refreshes throughout the day. One topic may be trending today, but not tomorrow. So, to establish your brand presence on the platform, it is important to hop on what's trending on Twitter every day.
Top Twitter trends to watch out for in 2022
To constantly get on the trending list, you must be vigilant of the current trends and be able to project future hot topics. Here we've compiled a list of the trends you should hop on this 2022.
1. News and Current Events
Be in the loop for current major events around the world. Most of the Twitter users reportedly visit the site to check the news. Strategize how you can bank on this to make your brand relevant regarding the topic. People also love brands that exhibit social activism. It's a big boost to your name to be part of these big topics early on.
Some brands empathize with the people and make a social stand. This is illustrated by how big brands like Nike and Adidas showed their support for the Black Lives Matter movement on Twitter posts. Nike even sporting the #BlackLivesMatter hashtag in their About section. This issue was reignited by the incident of George Floyd's death. Big brands came out with their marketing campaign in the form of statements and actions of support during and months after this event. Hopping on huge topics like this is certain to get you in on the trend.
Be sure to keep tabs on the latest happenings so you can be one of the first to tweet on it. Remember, time is of the essence when it comes to Twitter.
| Read: Twitter Statistics Every Marketer Should Know in 2021
2. COVID
This pandemic is still affecting everyone in the world. It plays a big part in everyday life. It touches every aspect of a person's life, be it work, food, transportation, clothing, activities, physical and mental health to name a few. Everybody is keeping up with anything about COVID.
With the wide range of topics touched by COVID, your brand will surely find a niche that relates to it. Write tweets that show how your brand is relevant in this pandemic.
3. TikTok or Internet Challenges
Since the worldwide lockdowns, people have been searching for ways to keep entertained while staying indoors. Watching movies and videos has become the staple, but can get boring sometimes. The challenges proved to be amusing and entertaining. So, when these challenges emerged, people were all ready to jump on the bandwagon.
Anyone can suddenly become viral just by doing the challenges and using the hashtag for it. You can do the same for your brand by doing the challenges as well. Aside from high brand visibility, it will give you the image of being fun and cool, which people like.
| Read:Good Ideas for a YouTube Channel
4. Hashtag Holidays
Every year there are a set number of fixed holidays like New Year, Independence Day, and Christmas. These are easy and no-need-to-predict trends that you can ride on. People love holidays and celebrations. Celebrate each one with them to build rapport with your audience.
Be on the look out for the specific trending hashtags used for each event. Include it in your tweets to make your brand pop up in the trending results.
| Read:How‌ ‌to‌ ‌See‌ ‌What's‌ ‌Trending‌ ‌on‌ ‌Twitter‌
5. Recurring Hashtags
Very similar to Hashtag Holidays, these are recurring trends that you will see often. The difference is that you can use a lot of these Twitter hashtags every day of the week. Some of the popular ones on Twitter are:
Monday: #MotivationMonday
Everyone knows how hard it is to start the workweek after having a blast of a weekend. This hashtag helps people jumpstart the first day of the week with encouraging quotes and funny memes.
Tuesday: #TransformationTuesday
This hashtag harbors photos that show improvements. It was initially used to show workout progress, as a Day 1 body photo shown side-by-side with a Day 30 body pic. Then the hashtag evolved to be used by brands in showing transformations made by using their products or services. Take the opportunity to display the benefits people can get by using your brand.
Wednesday: #WednesdayWisdom
It's the perfect time to share ideas and tips using this hashtag on Wednesdays. People usually go on the internet for tips and how-tos. This is your brand's chance to be helpful and relevant to your audience. Give them some invaluable insights and new tricks. They will love you for it.
Thursday: #TBT
Also known as Throwback Thursday, this hashtag lets people reminisce about the past and how things used to be. It's the time to bring on the feels.
For your brand, it's the time to let your audience get to know your history and roots. Nostalgic anecdotes and old photos that pull the heartstrings are a definite winner.
Friday: #FridayFeeling
Everybody celebrates the arrival of Friday, which marks the last day of the workweek. You've made it through and it's now time to have some fun! The tweets with this hashtag show the excitement for the coming weekend. Ride on this happy train and show how your audience can have more fun with your brand. If not applicable, just share the joy with them in the form of a funny tweet.
Saturday: #Caturday
The internet loves cats. Saturday is their time to shine. Showcase your products or services featuring feline friends. The adorableness is sure to carry on to your brand's identity. And the people's fondness will spill over to your brand.
Sunday: #SundayFunday
It's the last day of the weekend so you have to enjoy it to the fullest. Use this hashtag to share more fun or chill posts with your audience. Get in some more good vibes before Monday arrives.
Tips on how to find trending topics on Twitter
Top trends are customized for each user based on their Twitter data: their current location, profiles they follow, and the topics they choose as their interests. The algorithm puts focus on the location, though. So, if you want to know the trends listed around the world or for a specific country, you may change this in the Settings or gear icon. Toggle the setting for Show content in this location off. Then you may choose a different location to see what is the hot topic there.
To get in on the trend, you have to know where to look. Twitter makes it easy for its users to get caught up on the website by placing the Trends for you section on the righthand part of your computer browser. It shows the top 5 hashtags and topics at that time. Just click on Show more to expand the list. Click on any of the Twitter trending topics to instantly see what people are saying about it.
If you're using the Twitter mobile app, just tap on the Explore tab or magnifying glass icon to reveal the Trends for you page. Underneath that section, there is also a What's happening section that features tweets from the topics you follow.
Final thoughts and tips
Using popular hashtags and getting in on the trends is a good way to gain publicity and visibility. However, it must be done tastefully and in a way that doesn't just scream ads. Tweets are supposed to be a way for your brand to reach your audience personally and connect with them. Create more posts that aim to build rapport.
And you don't even have to always create your own tweet to go trending. You may simply retweet from a popular Twitter profile that you share the same sentiments with or just post comments on trending tweets to join the conversation. This gives off a more genuine and human feel to your brand. This human side of your brand is what attracts people and more followers.
To gain even more organic followers, you may enlist the help of a dedicated account manager at the best Twitter growth service online.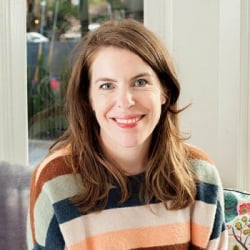 Latest posts by Maddie Schultz
(see all)