Twitter is an excellent platform for sharing your thoughts, ideas, and business. While many people assume that you are restricted to 280 characters in a single tweet, we are here to tell you that there are some additional promotional features on Twitter.

Today we're talking about direct messaging and learning all about how to DM on Twitter, what to look for, and why you should do it in the first place.

So, without further ado, let's get started.

What is a DM on Twitter?
DM is short for direct messaging, and it is one of the ways you can send private twitter messages.

While this platform is most recognized for its brief posts, fast-paced social media is not always the best location to promote your ideas and reach out to everyone. This is where DMs come in handy for creating interactions between people and even promoting your content and business.

DMs are private and are not displayed on anyone's feed. As a result, they are the ideal location for diverse issues that should be kept private amongst members.

Depending on your agenda and who is on the other end of the direct message, you may send texts, images, GIFs, and so much more.
Why send a DM?
DMs are not only entertaining but also a highly private and personal method to communicate with other Twitter users. Depending on your Twitter profile and whether you use it for professional or personal reasons, you may utilize the DM in a variety of ways.

Given that the DM will only be viewed by the receiver, it's an excellent method to get someone's attention in a crowded environment like Twitter. While other notifications may be overlooked, direct messages always have obvious notifications that the receiver will notice.

Furthermore, if you operate a business and promote it on Twitter, it is a good idea to enable a private message option for people you do not follow. This allows anybody to contact you and may be a wonderful complement to your social media marketing strategy as well as a method to grow your Twitter account.

DMs may be an effective method to resolve possible concerns, advertise your company, or simply remain in touch with your consumers.

Because this social media platform is so adaptable, it may be a good idea to utilize a direct message chatbot to react to messages in a polite manner until you have the opportunity to speak with the sender.

How does Twitter notify if you receive a DM?
Being noticed is one of the most essential aspects of social networking. This may be difficult when there are millions of people to contend with, and you must stand out to get seen. This is why sending a DM is one of the finest methods to catch someone's attention.

On the Twitter app, DMs have their own symbol, as well as a notification badge that shows the number of new messages you have. You may also set up a push notification on your phone or email to ensure that you do not miss a single text from someone.

You can always mention someone in a post if you can't send them a direct message because they haven't enabled that option. This is also an excellent technique to catch someone's attention and begin a conversation that may subsequently be carried to DM.
How to direct message on Twitter?
Direct messages are simple to compose and send on the Twitter app and even on your desktop.
On the Twitter app, here's how to dm someone on twitter:

Access your Twitter account
In the bottom-right corner, click the envelope or message icon
Alternatively, go to the person's profile and click on the envelope icon there
Choose the new message tab
Enter the recipient's name
Enter your message in the message window
Click the send or paper plane symbol in the upper right corner
As you can see, sending DMs on Twitter is similar to sending a text message on your phone, except much more exciting because you can contact people all over the globe and create new connections with ease.

It's worth noting that messages may be delivered to numerous people at once, making it an excellent choice for group promotions and conversations.

How to manage direct message settings on Twitter?
Now that you know where the messages are on your app, you might want to try customizing it to your liking. This is simple to accomplish under the settings menu, which is also placed in the same location. Simply click the gear icon to adjust your options.

This is where you can configure your privacy settings and allow persons who do not follow you to send you DMs. There are a few tools available to assist you to keep spam at bay, but important communications will always make their way to you.

Furthermore, you may control messages by long pressing on the chat and selecting mute, delete, and so on.

Can you message someone on Twitter if they don't follow you?
Yes, you can message someone on Twitter if they don't follow you. If you enable the Receive Direct Messages from the anyone setting, anyone can message you, even if you do not follow them
This is a new Twitter function that is quite handy if you have many followers and posts. In this manner, even the largest companies may be reached, and you can send DMs to people and possible clients.

It's one of the most effective techniques for growing your Twitter following and increasing your impact.

Final Thoughts
Twitter is one of the most popular social networks in the world, and on such networks, you only have a limited window of time to stand out with tweets. This is why it is critical to leverage the power of direct messaging and advertise your brand in this manner.

DMs have become an important form of online communication and a means to connect with other users, whether they are friends or potential clients.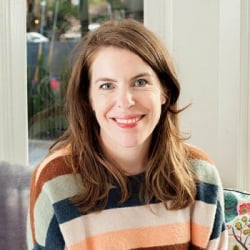 Latest posts by Maddie Schultz
(see all)