If you're looking for a way to embed a video link into your tweet, you are in the right place. We have all the details and a complete guide on how to embed a video on Twitter and how to use this amazing feature to promote your content and boost visibility.
Video clips have become one of the ways for people to interact on social networks, and they are far more likely to be retweeted and shared.
This is why sharing video is crucial for your Twitter growth and why you need to learn how to make every single Tweet count.
And when you're finished, take a look at our other Twitter guides:
What Are Twitter's Video Upload Requirements?
If you are ready to make video tweets and create amazing content to promote your business and ideas, you might want to take a closer look at video upload requirements.
There are a few things to think about when it comes to video content on Twitter:
The video file needs to be under 512 MB;
Supported video formats are MP4 video uploads with H264 format and AAC audio for web and MOV and MP4 for mobile apps;
Video clips need to be longer than 0.5 seconds and shorter than 140 seconds;
Minimum video resolution should be 32 x 32;
The maximum video resolution you can use on Twitter is 1,920 x 1,200 & 1,200 x 1,900;
The maximum framerate allowed is 40fps;
Also, the maximum bitrate is 25 Mbps.
Keep in mind that high-quality videos will always attract more viewers and followers. So, make sure that you are using only the best videos from YouTube and other platforms. This shouldn't be a hard task, considering every content creator is aiming for high-quality videos.
If you want to share your own content, make sure that your video has an appropriate size limit and quality for Twitter.
How to Embed a YouTube Video on Twitter?
You can embed a YouTube video in regular Tweets and add to the quality of the post. Videos are quite popular and draw in more people who interact with the content further. This is the ultimate goal for every content creator, so you need to learn how to embed Twitter a video fast.
Luckily, sharing a video is very easy and can be done in two ways:
Share a Video File Directly from YouTube
If you see a great video on YouTube or you want to share your content, you can hit the share button under the video and find the Twitter option.
This will open a new window that will allow you to share the video directly on Twitter in just a few clicks. You can add a text that you like and tap that "Tweet" button to add it to your Twitter feed.
It's a great way to combine multiple social media sites and grow your Twitter organically.
Embed a YouTube Video in Tweet
There is a well-known character limit on Twitter, and some users choose to add video clips while writing a post to add value and increase engagement. This can be easily done by embedding a video URL into your Tweet.
Head out to YouTube and find the video you want to share. Copy the video URL from the bar in your browser and paste the video link in your new Tweet.
Final Thoughts
Now that you know how to embed a video on Twitter, make sure to use this amazing feature to promote your content and boost engagement. A recent study shows that people love the visual appeal of videos, and they are more likely to interact with them.
This means adding a video to your Tweet can gain you more followers and grow your influence on the platform.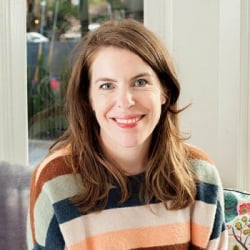 Latest posts by Maddie Schultz
(see all)