If you're looking for ways how to increase Twitter engagement, then you've come to the right place. Twenvy is the best organic Twitter growth service there is. To help you rise to the top, we'll share with you the knowledge we have on increasing engagement on Twitter.
What Is Twitter Engagement?
Twitter engagement is the set of actions that can be done on your profile and tweets. This can be in the form of likes, comments on your tweet, retweets of your post, the number of views on your video, or even just clicking on your profile and link. Your engagement level is social proof of your relevance. All of these metrics are tallied by the platform's algorithm to generate your engagement rate and rank you in the system. A profile with a high engagement rate will have priority to be recommended on users' newsfeeds.
This begs the next question, what is a good engagement rate on Twitter? Knowing this will inform you whether you should do more to get better engagement rates. The sweet spot, according to Adobe Express, is a score between 0.5% and 1%. Any score above 1% is even better. To give you an idea of your current standing, here's the link to a convenient engagement calculator.
Once you have an idea of your Twitter profile engagement rate, you can plan strategies to grow these numbers. The tried-and-tested method of accomplishing this is through optimizing your Twitter profile.
How Can One Optimize a Twitter Profile?
There are various ways to optimize and increase the visibility of your Twitter profile. Here, we will share the numerous techniques we have researched and experienced through the years. Apply these tips and see your engagement rate rise.
Pick a Proper Profile Image
Your profile image is the first thing that people will notice on your account. As this is so, you have to put your best foot forward. Well, in this case, your best face forward. Giving a great first impression is the goal of your display photo. And the best way to do this is by choosing the nicest photo featuring your face. Here are a couple of pointers for creating a suitable profile pic:
The picture should be clear and have a high resolution. Poor image quality reflects unprofessionalism and poor work, so refrain from uploading bad-quality photos. Schedule a photo shoot with a professional photographer if you don't have the necessary equipment.
Have adequate lighting and good framing of your face. This will greatly increase the quality of your image. You can show your artistic side by playing with the light and the angle of your shot. Appear lively and upbeat with bright lights and a dynamic angle from the top or bottom. If you want a more dramatic look, dim the lights to create shadows and opt for a side shot to capture your profile. Play with it until it shows your character.
Use brand colors and your logo. If your brand doesn't need a face, you can opt to use your brand logo as your display photo. Your logo is your identity which should induce recall, so make sure you design one that is great. Also, use your brand's colors to solidify your branding.
These are just some tips you can apply to get a standout display image. You have all the artistic license to go wild on this one. Create whatever shot you feel best represents you. Just keep in mind the elements needed for a proper profile photo.
Then, don't forget to work within these guidelines to ensure your profile picture is displayed correctly on the platform:
1. The supported file types are JPEG, PNG, and GIF (animations are not shown).
2. The maximum file size is 2 MB. If it is bigger, the site will not accept it.
3. The dimensions should be 400 x 400 pixels. This is a square image, so if you have a rectangular photo, crop it to fit so that it will be centered without excess on the edges. For Twitter Blue subscribers, you will have the option to display a unique hexagon-shaped profile picture featuring an NFT you own.
Create a Good Twitter Bio
Your Twitter bio is a 160-character introduction of yourself or the brand you are building. This is the place you share your brand goals and state what makes you stand out from other brands. In short, this is where you put the compelling reasons why people should follow you.
These factors should also align with your target market because resonating with your audience is your main goal so that you can capture their support. Utilize this opportunity to create that instant special connection with them. Apply the following concepts when writing your bio:
A good way to connect with people is to use your brand voice. If you want more credibility, use a formal and professional tone. But if you want a warmer connection, use casual language. This will make it more personal and relatable. It will endear you to your followers faster.
Make it concise. Your bio doesn't need to be an essay. Just be direct with your introduction. Describe yourself or your brand and your purpose. Let the people get to know you with as few words as possible.
Use keywords and relevant hashtags in your bio. Composing a concise yet SEO-friendly intro makes for the best bio. This will optimize your profile in searches while being reader-friendly.
Add a Location
Including the location where you operate on your profile further adds to your credibility. It lets people know you are a legitimate person or entity that is based in a specific place. Your location would also let people know that you are within reach. This is ideal for local businesses or those with multiple branches that depend on walk-in clients or delivery within the area. Your location makes you discoverable to Twitter audiences in the same locale, who are the ideal targets of your marketing efforts.
Use More Visual Content
The goal of social media accounts is to gather an audience and direct them to your website. On Twitter, which is a fast-paced platform, the best way to do that is through posting relevant content that contains visuals.
Visual content, such as photos, GIFs, infographics, and videos, garners more engagement than a simple text tweet. The imagery and colors catch the audience's eyes even as they mindlessly scroll down the Twitter newsfeed. This is enough to get a moment of their time and convey your message and call to action to them.
Pin Your Tweets
Another great way to optimize your account is to have a pinned tweet at the top of your profile. This is like a featured post that every visitor on your profile will get the chance to see first. A pinned tweet is best for when you are promoting a new product, holding a contest, or marketing an upcoming event. It puts the relevant information on top so it does not get lost amidst your regular daily tweets.
To set this up, simply choose the Tweet you would like to use. Click the three dots on the upper right of the tweet and select "Pin to your profile." This would put the pinned Tweet as the first one on your profile and replace a previously pinned post. You can pin only one post on your profile at a time. So, choose wisely which tweet you will feature to get more engagement. However, you do have the option to swap this anytime, therefore, no need to overthink it. You can even make it a point of interest to have a new featured pin each day to make it exciting for your avid followers.
Engage with Other Users
Engagement is a major factor in optimization. Having tweets that constantly get a lot of likes, comments, and retweets boosts your account in the algorithm. It sends the message that your posts are relevant to audiences. In turn, the platform's algorithm will push your posts to other Twitter users who are not yet your followers. This increases your profile's exposure and reaches people in your niche who are not yet aware of your brand. It gives you a chance to gain new supporters and clients just by increasing your engagement.
Another way to increase engagement is to interact with other users. Use popular hashtags in your niche in your posts to tap communities on Twitter. Reply to their comments on your tweet, leave comments on their tweets, and retweet others' posts which are easy ways to up your engagement. You reap great rewards just from being active on the platform.
In Summary
Twitter is a great platform for driving traffic to your website. There are numerous methods we have discussed here that will help you increase engagement on Twitter and consequently increase your conversions. Sincerely and constantly apply these tips to achieve great results and gain the brand success that you've been dreaming of.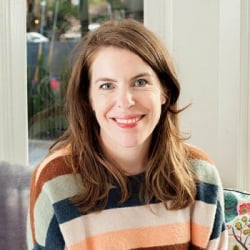 Latest posts by Maddie Schultz
(see all)