Elon Musk, Tesla CEO, wanted to buy out Twitter shares and turn the company private. Unfortunately, he also intends to cut off the board members' salaries. The board members are appalled at Musk's plans and are voting against them.
Let's get to know who is currently on the Twitter board of directors, 2022.
And when your finished check out our other Twitter guides:
Who Owns the Majority of Twitter?
Twitter Inc. is a public corporation, meaning its shareholders are the owners of the company. Currently, the major shareholders of Twitter are investment management firms, Vanguard Group under BlackRock Fund Advisors, SSGA Funds Management, Inc., and Morgan Stanley Investment Management, Inc.
Who Is on the Twitter Board?
The list of the present Twitter board of directors members can easily be seen on their website. Last year, there were 11 existing board members. However, a couple of them has already resigned and left their place.
1. Bret Taylor
Bret Taylor is the representative of the Independent Board Chair and is a Co-chief executive officer, of Salesforce.
He was assigned chairman of the board in 2021. However, he has been a Twitter board member since 2016.
Attended Stanford University and got his Bachelor's and Master's Degree in Computer Science there.
Co-CEO of Salesforce, Inc., a software company that produces apps for customer relationship management (CRM) (2021)
CEO and co-founder of Quip, Inc. (2017)
CEO of FriendFeed, Inc. (2007)
CTO of Facebook, Inc. (now known as Meta) (2007-2009)
Co-created Google Maps (2007)
2. Parag Agrawal is a former chief executive officer on Twitter.
Agrawal was given a place on the board of members in 2021.
Attended the Indian Institute of Technology, Bombay, and got his Bachelor's Degree in Computer Science and Engineering. He went to Stanford University and attained his Doctor's Degree in Computer Science.
CEO of Twitter, Inc. (2021 – present)
CTO of Twitter, Inc. (2017)
Worked as a Software Engineer for Twitter, Inc. (2011)
3. Mimi Alemayehou who is a Senior Vice President for Public – Private Partnership at Mastercard.
Mimi Alemayehou has been a board member since 2021.
She went to West Texas A&M University and got her Bachelor's Degree. Then went to Fletcher School of Law and Diplomacy at Tufts University to finish her Master's Degree in International Business and International Law and Development.
Executive Vice President – U.S. Overseas Private Investment Corporation (OPIC)
Managing Director and board member – Black Rhino Group
Executive Director – African Development Bank (AfDB)
4. Egon Durban
He is a co-chief executive officer at Silver Lake.
Durban has been on the board since 2020. However, he has recently tendered his resignation due to his business connections with Elon Musk. The board did not approve his resignation.
Earned his B.S.B.A. in Finance from Georgetown University
Co-CEO – Silver Lake (1999 – present)
Board member – Endeavor Group Holdings, Inc.
Board of Directors – Dell Technologies
Worked for Morgan Stanley
5. Martha Lane Fox
She is a founder and chairperson at Lucky Voice Group; Also, she is a former co-founder and managing director of lastminute.com and a Crossbench Peer, House of Lords.
Baroness Lane Fox has been on the board since 2016.
She went to Oxford University for a Bachelor's Degree in Ancient and Modern History.
Founder – Lucky Voice Group
Chairperson – MakieWorld Ltd.
Co-Founder and Managing Director of Lastminute.com
Founder – doteveryone.org.uk
Director – Chanel S.A.
Crossbench Peer – United Kingdom House of Lords
Member of the committee – Joint Committee for National Security Strategy
6. Omid R. Kordestani
He is a former executive chairman on Twitter.
Kordestani has been a member of the board since 2015.
Went to San Jose State University for his Bachelor's Degree in Electrical Engineering. He went to Stanford University and got his M.B.A.
Senior Vice President & Chief Business Officer – Google
Vice President of Business Development – Netscape Communications Corporation
Worked for Hewlett-Packard Company, Go Corporation, and The 3DO Company
7. Dr. Fei-Fei Li
Dr. Li is a professor at Stanford. She has been serving on the board since 2020.
She got her Bachelor's Degree in Physics from Princeton University. Then, she went to the California Institute of Technology to get her Ph.D. in Electrical engineering.
Vice President – Google
Assistant Professor – Stanford University
Faculty – Princeton University and University of Illinois Urbana-Champaign
Co-founder and Chairperson – AI4ALL
Member – National Academy of Engineering
8. Patrick Pichette
Pichette is a general partner of Inovia Capital.
He has been on the board of directors since 2017.
Went to Université du Québec à Montréal for his Bachelor's Degree in Business Administration. He attended Oxford University for his Master's Degree in Philosophy, Politics, and Economics.
General Partner – Inovia Capital
Chief Financial Officer and Senior Vice President at Google
Executive Officer – Bell Canada Enterprises, Inc.
Principal – McKinsey & Company
Vice President & Chief Financial Officer – Call-Net Enterprises, Inc.
9. David S. Rosenblatt is a chief executive officer at 1stdibs.com, Inc.
David Rosenblatt has been serving as a board member since 2010.
He attended Yale University for his Bachelor's Degree in East Asian Studies and received his M.B.A. from Stanford University.
Chief Executive Officer – 1stdibs.com, Inc.
President of Global Display Advertising – Google
CEO and President – DoubleClick, Inc.
How Much Do Twitter Board Members Make?
On this list is the hefty salary in cash and/or stock awards that each board member received in 2021 for just being there. The names have been arranged according to the amount they received, starting with the largest sum and going down to the least amount.
l Patrick Pichette – Salary Total: $331,194
l Bret Taylor – Salary Total: $304,572
l Martha Baroness Lane Fox – Salary Total: $299,319
l David S. Rosenblatt – Salary Total: $294,988
l Dr. Fei-Fei Li – Salary Total: $292,027
l Robert Zoellick – Salary Total: $288,694
l Egon Durban – Salary Total: $287,915
l Omid Kordestani – Salary Total: $287,444
l Mimi Alemayehou – Salary Total: $259,959
l Parag Agrawal – Doesn't receive additional salary for being a board member. He already pockets around $3 million from being the company CEO.
On average, members of the Twitter board of directors get around $290.00 each. However, this is less than what board members receive from rival competitors Snap and Meta (formerly known as Facebook), who receive $330.00 and $800,000, respectively.
But still, Elon Musk vowed to remove board member salaries to cut costs after he acquired Twitter. Musk tweeted last April, "Board salary will be $0 if my bid succeeds, so that's around $3 million per year saved right there."
Musk's impetus for this wage cut is to convince banks that he can make Twitter more profitable. This, in turn, means that he will be able to pay off his debt financing without problems. $300 million a year is definitely a huge sum of money saved without board members to pay annually.
Who Is the Chairman of Twitter?
The incumbent chairman of the board is Bret Taylor, a software engineer and entrepreneur. Taylor has been a board member since 2016. He was elected by the board of directors as chair in 2021, replacing Jack Dorsey, co-founder of Twitter.
Does Elon Musk Сontrol Twitter?
Though Elon Musk is the second-largest shareholder on Twitter, he has not been elected by the board of directors to be a member. Therefore, Musk does not have control over the company.
Final Thoughts
Twitter's board of directors is a powerhouse of intellectuals who also excel in the corporate world. If Musk succeeds in retracting his bid to buy Twitter, he will still have his hands full of the board's retaliation. He has a high chance of losing a financial battle with them and will most likely pay a hefty fine.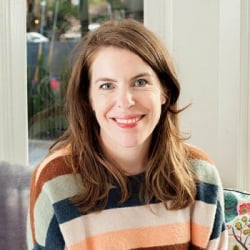 Latest posts by Maddie Schultz
(see all)