Last April 2022, the world witnessed the most significant bid for a social media company ever. Elon Musk, owner and CEO of Tesla, has submitted an offer to buy Twitter, Inc. for a mind-blowing amount of $44 billion. Since that extravagant proposal, the tech world has been abuzz, and Twitter's shares have gone up. But recently, it has also experienced a dip in value due to some issues.
It has been months since the world's richest man's proposition. Did it push through? So, is Elon Musk the new owner of Twitter 2022? Let's take a look at what happened. Check the latest updates regarding this story, and see what's in store for Twitter's future.
And when your finished check out our other Twitter guides:
Who Owned Twitter?
Before Elon Musk's sudden offer for one of the biggest social media sites, the previous owner of Twitter is actually not just one entity. It is classified as a public corporation meaning the company's shares are available on the market to anyone who wants to purchase it.
It is mainly owned by institutional investors like Morgan Stanley Investment Management and their investing firms, Vanguard Group and BlackRock Fund Advisors.
Who Is the Owner of Twitter in 2022?
Twitter remains under the ownership of a public corporation. There is no definite person or company that solely owns it. All entities and individuals who own a share of the company technically own it. Elon Musk, the supposed owner-to-be, is trying to back out of his acquisition of Twitter. But Twitter Inc. has none of that and is adamantly pushing for the deal.
With the situation being at a standstill, the case is being brought to court this October 2022. The outcome of the trial will determine who will be the new owner of Twitter.
Who Is the CEO of Twitter?
Jack Dorsey, co-founder and longest-standing CEO of Twitter since its conception, was recently replaced by Parag Agrawal, a 37-year-old Indian-American who has been a long-term employee of the company. Agrawal has worked for Twitter as a software engineer since 2011. Through his excellent performance in AI and machine learning, he was appointed chief technology officer in October 2017.
When Dorsey resigned as the chief executive in November 2021, the board unanimously chose Agrawal as his replacement. Their trust in the engineer to lead the multi-billion dollar company is apparent and absolute.
However, with the recent bid to sell Twitter, the future of the CEO position is quite unstable. Agrawal would most likely be ousted by the new Twitter owner as head of the company. But, until the change of ownership is final, Parag Agrawal will steadfastly remain the CEO and leader of Twitter.
Top 5 Twitter Shareholders
Since Twitter is a publicly owned company, its shares are owned by multiple entities and individuals. However, more than 70% of shares are owned by investment firms and private companies.
The percentages in this list may look small, but remember that Twitter is a multi-billion dollar tech company. Even former Twitter CEO Jack Dorsey's 2.3% stake is equivalent to millions of dollars.
Here is a breakdown of the top 5 shareholders of the social media company as of the 29th of July 2022 according to MarketScreener.
1. The Vanguard Group, Inc. (10.4%)
The Vanguard Group, Inc. is an investment advisory company that started in 1975 in Malvern, Pennsylvania. The company offers investment and assets management services to individuals. The aspect unique to their financial services is that they made investing available to people at a lower cost. As a result, they revolutionized and uplifted the financial accessibility of making investments.
Catering to individual investors made the company the largest mutual fund issuer and the second largest financial investment firm in the globe. The company claims to be owned by its clients because they only manage the funds and assets they were hired to handle. Therefore, the funds are owned by the shareholders, who are their clients, who in turn, essentially own the company.
One of their most successful investment ventures is purchasing Twitter shares. They currently own 10.4% or 79.2 million in equity.
2. Elon Musk (9.57%)
During the early part of 2022, the billionaire has been secretly buying lots of Twitter shares under the radar of the public eye. This resulted in Musk's accumulation of shares reaching more than 9%, which was, at that time, the largest portion before The Vanguard Group revealed the totality of their shares.
When Elon Musk's intent to buy Twitter was made public, the company's shares skyrocketed by more than 20 percent. The world got excited, and speculations about company changes went around.
3. SSGA Funds Management, Inc. (4.78%)
State Street Global Advisors (SSGA) Funds Management, Inc. is the fourth largest investment firm in the world. They manage assets and provide investment guidance to clients around the globe. SSGA, based in Boston, Massachusetts, was established in 1978. The investment firm has stayed solid since then. Its shares in Twitter Inc. are just one of the eggs in its basket.
4. Alwaleed Al-Saud (4.57%)
Alwaleed bin Talal Al-Saud, a Saudi Arabian royalty, possesses a big part of Twitter. A renowned businessman, Prince Alwaleed, owns and manages 10 other companies under Kingdom Holding. He was also featured in Time magazine's 100 most influential people in 2008.
He has investments in various fields such as real estate, petrochemicals, aviation, tourism, hospitality, entertainment, and media, including Twitter. Prince Alwaleed's 4.57% shares in Twitter Inc. are currently valued at $1.3 billion, making him the fourth largest shareholder in the company.
5. Morgan Stanley Investment Management, Inc. (3.20%)
Similar to the other entities on this list, Morgan Stanley Investment Management, Inc. is also an investment management institution. It was founded in New York back in 1980. These established financial advisors have successfully invested their clients' funds in booming sectors like social media's Twitter Inc.
Elon Musk has even chosen Morgan Stanley (MS) to be his main investment bank.
Who Is Trying to Buy Twitter?
Back in April 2022, Elon Musk, considered to be the richest man in the world, declared his intention to buy Twitter Inc. He proposed a 44-billion-dollar deal to acquire the social media giant.
Musk, known for his eccentric and out-of-the-box thinking, plans a total remake of the platform to make it more fun for the people. Once the acquisition is made, he wanted to push several things into motion:
First, he wanted to turn the public company into a privately owned entity. He has offered to buy out all the shares in the company at $54.20 per share. This will provide him with total control over the changes he wants to make in the company.
Another ambitious plan of his is to promote free speech on Twitter. He has previously criticized the site's actions regarding censorship. Instead, he wanted people to enjoy the complete freedom of speech on the platform. Enacting this means thousands of suspended and banned users will be able to join the online community again, former president Trump one of those mentioned specifically.
He also planned to make the platform open-source. This would ultimately give programmers access to the platform's programming and algorithm. Doing this will expose the suspected underhanded manipulation like the alleged shadowbanning of accounts on the site. This transparency is geared towards gaining the trust of users, which in turn will hopefully increase the total population of Twitter users in the future.
Musk also wanted to completely eradicate the bots and fake accounts from the site. A major issue he wanted to tackle was unwanted spamming. Also, the number of users is padded because of them, leading to misinformation and the inability to calculate company projections.
Musk also planned to offer an ad-free Twitter experience through subscriptions. This model is not new to social sites. However, more than 90% of Twitter's revenue comes from advertisements and promoted posts. This raises some concern, which makes this a controversial point in the changes he is pushing at the forefront.
However, news of Elon Musk retracting his bid for Twitter has been abuzz. The tech billionaire has found too many grave issues regarding the company and its board members that he has decided to terminate the acquisition. News of his retraction and the instability of Twitter has led to a drop in shares, making Twitter more desperate for restitution.
Musk is now facing charges from Twitter that summons him to the courts this coming October. After that, he has to continue the merger or pay the $1 million fine for not pushing through with the deal.
Final Thoughts
Any negotiations between Elon Musk and Twitter seem to be falling through. Musk is determined to end the deal rather than purchase a dysfunctional platform. Twitter's future is on the line. With the ongoing issue with Musk, the micro-blogging company's reputation and shares are in peril.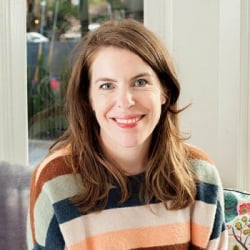 Latest posts by Maddie Schultz
(see all)