Twitter is one of the most popular social networking platforms, with over 217 million daily active users. With so many people using Twitter, it's no wonder that the platform is constantly adding new features and improving the existing ones.
One of the features added to Twitter is saving drafts of your tweets. This is an excellent feature for those who want to compose a tweet but don't have time to finish it, or those who want to make sure they don't forget what they were going to say.
Thankfully, Twitter has a feature that allows you to view all of your drafts, even if they are old!
This blog post will show you how to find Twitter drafts on both the mobile and desktop versions of Twitter.
And when you're finished, take a look at our other Twitter guides:
What Is a Twitter Draft?
Have you ever started to tweet something, but then didn't finish? Or maybe you wrote a tweet and forgot to send it?
If so, you're not alone. A lot of people forget to send tweets sometimes.
A Twitter draft is simply a tweet you started to compose but didn't finish or send. Whenever you begin to write a tweet and then exit out of the composer, Twitter prompts you to save or delete the tweet. If you choose to save, you can come back and finish composing your tweet later.
Twitter drafts are different from scheduled tweets. Scheduled tweets are tweets that you compose and schedule to be sent at a specific time in the future. For now, let's focus on how to find and edit Twitter drafts.
How to Create Drafts on Twitter?
Twitter is home to short-form content. To help streamline the process of sharing, Twitter has a 280-character limit on tweets. This can be challenging for some users, especially those who want to share longer thoughts or articles.
If you find yourself in this situation, don't worry! You can still share your content on Twitter by creating a draft tweet. To do this, simply start composing a tweet as you normally would. Once you reach the 280-character limit, Twitter will allow you to add more by clicking the + button. If you hit the "Cancel" button, you can save it as a draft or delete the tweet altogether. If you "Save draft", you can then come back and finish composing your tweet at any time. Just make sure that you're logged into the same account when you try to access your drafts.
If you want to create a draft intentionally, you can do so by starting to compose a tweet and then clicking the "Cancel" button. This will save your tweet as a draft without sending it.
Now that we know what Twitter drafts are and how they're created, let's move on to how to find drafts on Twitter.
How To Find Drafts On Twitter?
You can find your saved drafts by following the steps below:
How To Find Twitter Drafts On IPhone
If you're using the Twitter app on your phone or tablet, you can find your drafts by tapping the Tweet icon on the bottom right and then selecting "Drafts" from the resulting menu. Remember that you need to have at least one draft saved for the draft button to appear.
Click the draft icon at the top right. This will take you to a page that shows all of your existing drafts.
You can click on any to finish composing it and then hit the "Tweet" button to send it.
You can also delete drafts from this page by tapping the trashcan icon next to each one. Keep in mind that it cannot be recovered once a draft is deleted.
How To Find Twitter Drafts On Computer
Finding your Twitter drafts on a desktop is also a straightforward process.
Start by launching your favorite browser, and then sign in to your account.
Click the Tweet icon at the bottom of your screen, just as you did when making the drafts.
At the top of your typing box, you'll see a new option named "Drafts." Click this to see all your saved drafts.
This will take you to a page that shows all of your existing drafts. From here, you can click on any draft to finish composing it and then hit the "Tweet" button to send it.
In case you want to delete one of those, just click the trashcan icon next to it.
Conclusion
Twitter is an exceptional platform for sharing your thoughts and ideas with the world. But sometimes, you may want to keep your tweets private until you're ready to share them. That's where drafts come in.
Drafts are tweets that you've started but haven't published yet. You can save them on Twitter's mobile app or on the desktop site. And they're easy to find if you know where to look them for. Good Luck!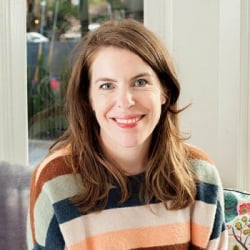 Latest posts by Maddie Schultz
(see all)