We all know how irritating Twitter Notifications can get. Be it on your PC, smartphone, or any other device with Twitter installed. If you weren't already aware, once you make a Twitter account or download the app on your smartphone, the default setting is receiving notifications for just about everything. Unfortunately, most people don't worry thinking about what they're getting into when they hit that 'OK' button on receiving notifications. And so the painful cycle begins.
However, there's a solution to every problem. With the steps listed below, you can easily toggle between all the notification-related options that Twitter has.
And when you're finished, take a look at our other Twitter guides:
How to Turn on Push Notifications
Let's start with a description of the word "push notification". Just as the name suggests, push notifications by design encourage people to use the website they are from. Twitter functions similarly. Each time your phone lets out that sweet ding, you hurry to check exactly what's in the pot for you this time.
If you'd like to be informed of what goes on in your feed in this manner, you can turn on these push notifications.
On Mobile
Much like other social media sites, the interface for Twitter varies based on the device you use it on. Accessing it through a laptop or PC will give very different results than a mobile device. But regardless of the device you own, you can quickly turn on push notifications.
Go to your phone by clicking the profile picture on the top left corner of the application. From there, go to Settings and Privacy. There you'll find the option for Notifications and then Preferences. Once you're ready to select your notification preferences, click on Push Notifications. This feature allows you to receive the types of notifications you want.
Twitter is pretty taste-friendly when it comes to its notifications. You can choose to see what you desire and block the mobile notifications that bother you. Of course, you will be able to do this as long as you have these push notifications.
On PC
Unlike a mobile device, you receive Twitter notifications only when your browser is open. They can easily be switched on on the Twitter website for PCs.
All you have to do is click on your profile icon and visit the drop-down menu settings. Next, you have to click on Web Notifications. You can both turn on these notifications and set your preferences on the type you want to receive. If it's only direct messages that you'd prefer to be informed of, keep the checkbox next to it marked while you remove all the others.
Other than that, Twitter also lets you sign up for email notifications. Again, these are self-explanatory, and you receive them in your mail.
How to Turn off Push Notifications
On Mobile
It goes without saying that most often you want to switch off push notifications on your smartphone due to the constant distractions those notifications cause. Thus, you have to go to the push notification tab in Settings and Privacy and tap the notification icon.
Muted notifications still show up on your app in the notification center.
On PC
Once again, visit the notifications tab in Settings and Privacy and do no more than turn off the push notifications you might have turned on.
How to Manage Twitter Notifications with Tweetdeck
Tweetdeck is a handy tool that lets you manage all things connected to Twitter notifications. In other words, it shows each type of notification on a different screen so that you can easily keep track of them.
The variety here is unparalleled because you can not only separate the different types of Twitter notifications you receive but also follow all the current hashtags and trends instantly. You will also find some of its best features that will help you learn how to turn off Twitter notifications or vice versa.
Separating Mentions from Other Notifications
Twitter's browser notifications all appear in the same manner. The notifying method does really change depending on the type of notification you get. But Tweetdeck makes your wishes possible. You can keep those juicy mentions separate from the rest of your notifications, making this tool fun and convenient to use.
Select What You Want to See
Using Tweetdeck, you can even select the columns that show you your notifications. This is a surefire way to avoid clutter on your desktop while staying in the loop with your social media.
Going on the alerts option on Tweetdeck, you can select the type of notification you receive.
Answering the question 'how to handle your Twitter notifications' isn't at all problematic. In fact, notification settings are some of the most easily found features on Twitter, and this article acts as a small guide to help you find your way!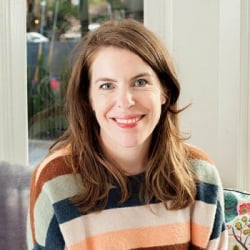 Latest posts by Maddie Schultz
(see all)