Launched in 2006, Twitter is one of the top social media platforms in today's media driven world. Not only does Twitter provide you instant updates on news and high-profile celebrities, but it also allows you to stay in touch with your pals.
There are around 400 million users of Twitter worldwide who want to get the most recent information, view the hottest topics, and quickly locate what they're looking for. Indeed, that is ideal. It also happens to be what Twitter hopes to accomplish with the new Explore Twitter tab that took the place of Moments. Search, Moments, live videos, and trending hashtags are all housed under one roof by Explore. Your time of hopping from tab to tab is over.
When Twitter started testing the feature in a few markets in the fall of 2016, rumors surfaced. Early in October 2016, the project was confirmed, and in January 2017, it started to roll out to the general public. The Explore tab, denoted by the magnifying glass icon in the lower function bar, links you to hot topics in your area and offers a list format that can be swiped down to view discussions and public conversations in various categories.
And when you're done check out our other Twitter guides:
What is Twitter Explore?
Explore lets you catch up on various topics. Twitter uses this to show you what is happening at the moment on the Explore Twitter page. You can find trending hashtags, subjects, people, photos, and videos in the Explore section of Twitter. You can search Twitter for particular topics in the search bar as well.
You can scroll to see all of the day's significant headlines and relevant tweets with Twitter Explore. It is without having to search multiple locations for each feature. Moments and Live Videos will now have a larger header, giving them the most visibility possible.
The hashtags "Trending Now" are located under Moments and Live Videos, and "Today's Moments" and "Explore All" are located beneath those. You can find the trending content in minutes by scrolling through the day's headlines. All you have to do is to tap Content.
How Does Twitter Explore Work?
Tap the magnifying glass icon in your app or the # icon on a desktop to access the Explore Twitter tab. You can now explore. Depending on your settings and location, the Explore Twitter tabs may change. Usually, you'll find the following sections:
For you: Depending on your activity, Twitter will recommend popular hashtags, topics, or updates.
Trending: What's happening globally is trending.
News, sports, entertainment, and fun tabs: Additional content and top stories or news about various topics.
Twitter Explore shows you relevant content as you search for your favorite topics and news on the Twitter Explore page. The more you use the explore page, the better and more enjoyable your future content is.
How to Use the Twitter Explore Tab?
Set Explore to display notifications about where you are currently located or change the location to view events in other countries. To alter something, select the Settings icon from the Explore tab. Moreover, the Twitter Explore page becomes more individualized and shows you relevant tweets as you use Twitter more frequently. Continue to sign in, interact with Tweets by liking and following, and follow accounts and topics that are important to you to get excellent content.
Why Change Moments with Explore?
It's not breaking news that Twitter exchanged Moments with Explore. Due to the number of 14.5 million users in the United States and much more worldwide, Twitter has been experimenting with assisting users and providing them with a Twitter Explore page.
The idea of trending content is not unfamiliar. The most well-liked and frequently tweeted-about content can be found there, with hashtag usage fluctuating throughout the day with the tide of conversation. You can use it to check what the Twitterverse is thinking about as a whole. That remains the same even with Moments changed with the Twitter Explore page.
Trending topics are a fantastic way for innovative social media managers and digital marketers to connect with the audience and capitalize on essential events. The new Explore tab made it simple for users to find news, trends, and hot topics. It makes it more straightforward to find what you want without trouble. Nothing from Moments is going away.
And it appears that streamlining the discovery process and making it more straightforward for users to find excellent content without ever leaving Twitter is Twitter's primary objective. Moments never really took off the way the Twitter team had hoped, so the Twitter Explore page was introduced. Moments simply didn't draw users' attention enough to merit a separate tab. Because of how simple it has made it for people to find their desired content and avoid sensitive content, Twitter Explore has been a game-changer.
Is Twitter Explore Expected to Meet Its Goals?
That is still up in the air. Although this feature is still in its early phases, it shows much potential. It has improved Twitter's search functionality, organized moments under broad headings, and made it simpler to locate trending content by consolidating it in one location.
Will this increase the platform's user base? It is likely. However, the Explore feature helps current users like you presumably find pertinent trending topics more quickly. It enables you to stream your Twitter research procedure, allowing you to market relevant content to your followers and new audiences successfully.
Final Thoughts
The ultimate place to go for newsworthy exchanges, the most popular posts, images, and trending topics has always been Twitter. The network, however, has frequently struggled to display that content and make it easily accessible to users, particularly if they weren't following pertinent accounts. The Explore Twitter tab is a step in the right direction. It makes it simpler to stay current on all the viral and trending news and capitalize on it while it's hot. You can contact their customer support if you still want further help understanding Twitter Explore or anything about Twitter.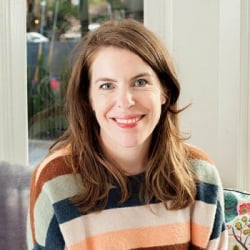 Latest posts by Maddie Schultz
(see all)