Twitter is the platform to get updated on what's happening around the globe. You can search just about anyone or any topic to know what's going on.
Twitter then compiles all the searches you've done of usernames, hashtags, or keywords. They use this information to find similar topics and Tweets to suggest to you. This makes your experience on Twitter feel more tailored to your interests.
Having your searches stored on your profile also lets you easily access them anytime you want to check them out again. If you're closely following a user, you can visit their profile in just a few clicks. If you're keeping updated on a certain topic or hashtag, you can conveniently view related Tweets without needing to type in anything.
However, there is a limitation to this feature. Twitter lets you save up to 25 searches only. So, if you no longer need easy access to some of your old queries, deleting them to make way for new searches is a good idea.
Whatever else your reason may be for wanting to delete your search history, we're here to help. In this guide, we'll show you how to delete Twitter history on both your desktop and mobile device.
How to delete your Twitter history? A step-by-step guide.
There are two kinds of Twitter search history: your Recent searches and your Saved searches.
The Recent searches list contains the keyword searches you've done in the past – whether it's a username, hashtag, or some topic. This list shows up whenever you click on the Twitter search box. You can just click a query and it will instantly provide you with search results. No need to type in search queries again and again.
Directly under the Recent searches on the drop-down is your Saved searches. These are searches that you have chosen to save so that you will not accidentally erase them when clearing your search history.
The Saved searches list contains up to 25 queries that you have saved. Searches beyond that number will not be included on the list anymore. You will have to remove each Saved search individually to clear up some space for future searches.
Clear Twitter history by following these simple steps:
Delete search history using a computer
Open up a web browser, go to Twitter and log in to your account.
In the upper-right corner, click on the search box.
A drop-down list will appear showing your recent and saved searches.
To remove individual searches, click on the x icon beside each query that you would like to delete. The search query will immediately disappear from your search history.
If it's under your Saved searches, click the trash can icon beside the query to delete it. A confirmation box will appear, simply choose Delete to remove the saved search item.
Do a batch delete
This step will effectively delete all of your Recent searches in just one go. Doing this will not remove any of your Saved searches.
If you want to remove all of your recent queries, simply click the search box and choose Clear all.
A confirmation box will appear informing you that this step cannot be undone. Hit Clear to remove the entire search history. Only your Saved searches will remain in the search history.
Using a mobile device
When using the Twitter app, you may only do a batch removal of the Recent searches.
On any mobile device, launch the Twitter app by tapping its icon.
Tap the magnifying glass search icon to open your searches.
Next, tap the mobile app Search bar. This will reveal your Recent and Saved searches.
Tap the x icon and then tap CLEAR in the confirmation box. This will remove all your recent search history in bulk.
Deleting Saved searches
Tap the Search box to reveal your search history.
Under Saved searches, tap a saved query to search it again.
The search results will appear, but what you need to do is to tap the three dots in the upper right corner.
On the drop-down menu, select Delete search. A brief notification will appear informing you that the saved search has been deleted.
Your Recent searches using a desktop will only appear on the desktop version of Twitter. Similarly, searches done using a mobile device will appear only on your mobile app. Recent searches do not sync between platforms. You will need to delete the recent search history separately on each platform device.
On the other hand, Saved searches will remain synced to your account at all times. Adding or removing saved searches on any device will reflect the same changes across platforms.
Final Thoughts
To know more about the best practices on Twitter, try observing what the best Twitter accounts do. Add their profiles to your Saved searches, so you can check out their page with just a tap. Then apply what you learn to grow your followers, too.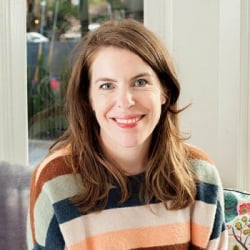 Latest posts by Maddie Schultz (see all)