Black Twitter is a Twitter community with unplanned, organic origins as a result of African-American Twitter users banding together to tackle issues regarding the black populace chiefly in the United States of America. This virtual community champions the cause of granting social and political change for the better and encourages its members to share tweets regarding matters that needed bringing to light. The group believes that awareness is the first step to resolving problems the black community faces.  
Take a look at our other Twitter questions:
Origins
The first Black Twitter linked content was a piece by Anil Dash in 2008 and an article by Chris Wilson in 2009 discussing the success of Twitter memes and hashtags #YouKnowYoureBlackWhen and #YouKnowYoureFromQueens that was a hit to the black and non-black communities who recognize humorous situations these memes and hashtags portrayed.
As the 2010s went on, Black Twitter began to take more serious steps to black community solidarity. Twitter and the black community's creation of hashtags reinforced what the said community wants for itself and at the same time shows the people outside their community how they think things should be in the world we all live in.
Black Twitter has come to evolve to be a refuge, a forge of ideas, a venue for black creative expression, and a force that aids them in the difficulties that the average black American face in their everyday lives.
Even as Black Twitter developed into the progressive instrument that it has become; it has not lost sight of its comedic roots. A lot of issues are tackled in humorous ways as they did in their days of inception. 'Barbecuing While Black' is a viral video that has become a wellspring of many a meme that pokes fun at a white woman who called the police because black people were barbecuing at her local park.
Most Trending Hashtags that Black Twitter Put Forth
Since the first comments of Black Twitter in 2008, it has had more than a few notable hashtags that made the world take notice. Several, if not all these trending hashtags all aimed to shine a light on the issues of unfair treatment of the black community because of their difference of culture. Black Twitter was used by the black community every time they needed to be heard and these hashtags were a reaction to what the world deals them with.
#BlackLivesMatter – A hashtag created in 2013 that has got to be the most poignant product of the Black Twitter movement that it is now synonymous with Twitter BLM (Black Lives Matter). Black lives matter is a statement that fights the intentional lethal violence that law enforcement uses against anyone of color, not considering that black people have been as essential and helpful as anybody else in society.
#ICantBreathe – This hashtag aims to spread the word about how police brutality against people of color is deeply engrained in the US law enforcement system. #ICantBreathe was first used in 2014 when a black man named Eric Garner was choked to death by a police officer.
In 2020, #ICantBreathe has been given new traction when a black man named George Floyd was arrested for suspicion of using a fake $20 bill was killed by arresting officer Derek Chauvin. Chauvin knelt on Floyd's neck for 9 minutes despite Floyd's pleas of "I can't breathe". The whole world took notice and the incident thrust Black Lives Matter into being a worldwide issue.
#IfIDieInPoliceCustody – a hashtag made in response to Sandra Bland's death while in police custody. Sandra Bland was found hanged in her jail cell after her arrest from a pretextual traffic stop in 2015. #IfIDieInPoliceCustody was used by Twitter users what they want other people to know in case they die suspiciously while in police custody.
#SayHerName – was a whole social movement in itself that focuses on the police brutality that black women receive from law enforcement. Sandra Bland's death and other cases of police violence against black women and black trans women were the impetus to this hashtag's creation.
#BlackBoyJoy & #BlackGirlMagic – These hashtags are Black Twitter's ways to celebrate its people. Aside from the usual hashtags that are campaigns that spread awareness of systematic police brutality against the black community, Black Twitter also has a side that shines a light on its outstanding sons and daughters. Twitter users use #blackmagicgirl in dedication and reference to how black girls are the magic to the black community, while #blackboyjoy was created by Chance the Rapper as he tweeted a picture of himself walking down the red carpet of the 2016 Video Music Awards. #blackboyoy has come to be known as the natural counterpart to the more established #blackgirlmagic.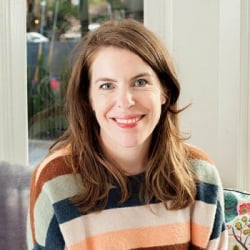 Latest posts by Maddie Schultz
(see all)