Stocks of social media companies are a great investment option for potential investors looking to put their money to work. Social media platforms like Twitter have seen massive growth and investment since they first came into the picture, making them a perfect option for investors.
Twitter, one of the biggest social platforms, is a fantastic platform for users to grow their followers and promote their brands. However, it has also proven to be one of the best ways for investors to make the most profit on their investments over the years.
The current macroeconomic realities and the altercation between the world's richest man Elon Musk and social media giant Twitter have caused some uncertainty in social media stocks. This issue has made investors ask, "should I buy Twitter stock?"
This article will cover whether buying Twitter stock is a good investment or not if now is the best time to buy Twitter stocks, and other relevant topics.
And when you're finished, take a look at our other Twitter guides:
Is It a Good Investment to Buy Twitter Stock?
Before deciding whether buying Twitter stock is a good investment, we need to look at the current events surrounding Twitter.
What is Going on Between Twitter and Elon Musk?
It is widespread news that Elon Musk had plans to acquire Twitter Inc. and take the company private. Earlier this year, the billionaire was first observed buying vast chunks of Twitter shares.
SEC filings showed that he had acquired Twitter shares worth about $2.64 billion. He was also offered a seat on Twitter's board which he rejected before announcing his desire to purchase Twitter for a total of $44 billion or a share price of $54.20 each.
Twitter was forced to take the "poison pill" to prevent a hostile takeover by Elon Musk. This has led to several back and forths between Twitter and Elon Musk.
Elon Musk mentioned several changes that he planned to bring to Twitter. The biggest was to make publicly-traded Twitter Inc. a private company.
Twitter's board subsequently agreed to sell the company to Elon Musk on the condition that he'd pay a termination fee of $1 billion if he failed to secure the funding needed to go through with the deal as agreed.
On the other hand, the company was to pay Elon Musk a $1 billion breakup fee if it decided that the deal was not in its best interest as a result of another offer.
In the following months, Elon Musk halted the deal on the condition that it'll only pull through after the number of fake accounts on the social platform was ascertained. Twitter shares declined 18 percent following this development, one of the many times the company's shares plunged on Elon Musk's account.
Elon Musk eventually pulled out of the deal to acquire Twitter. According to him, Twitter had breached various provisions of the merger agreement. So, Elon Musk was sued by Twitter to enforce the merger agreement.
Twitter claimed that Elon Musk terminated the deal because it no longer served his personal interest. The billionaire blamed Twitter bots and the absence of ample information from Twitter for evaluating the agreement before he could make his decision.
This became the onset of a legal battle between the billionaire and Twitter. A trial between both parties has been scheduled for October of this year.
What Happened to Twitter Stock Price and Should You Buy One?
As a result of this legal battle, Twitter has dealt with several blows due to doubts from investors, leading to a decline in its stock price. It has also affected earnings estimates and more.
Before the hassle with Elon Musk, Twitter's stock was one of the most sought-after by investors for several reasons, such as assured returns and confidence in management.
Irrespective of what has happened this year, the company's losses, and the legal battle with Elon Musk, Twitter stocks are still a good buy, especially if your investment is being made for the long term.
Also, with Elon Musk's disinterest in acquiring the company, Twitter should remain a public company which is good for you as an investor looking to make a short-term capital gain or invest for a long time. If you are thinking of reasons to buy Twitter stock, these are some things to consider.
Is Now a Good Time to Buy Twitter Stock?
For newbie investors who have been asking themselves, "should I buy Twitter stock?" now is the best time to do so. Here's why:
Potential $1 Billion Termination Fee
Twitter stands to gain a $1 billion termination fee if Elon Musk refuses to acquire it. This can be invested into Research and Development and hiring strategic talents that will boost its business which was affected by the deal.
New Leadership
Twitter is currently under new leadership that is doing its best to ensure that its management team brings the change that is needed to take Twitter to the next level.
Track Record
Prior to the deal, the company had an excellent financial performance track record. If the deal falls through, investors may be in for a big surprise from Twitter.
High Potential
As of April 1, 2022, Twitter's share price average of $53.91 is very close to Elon Musk's $54.20 offering. This shows that the company was already on to something without the billionaire's offer.
What to Consider Before Buying Twitter Stock
If you do decide to buy Twitter stock, there are some factors you need to consider. Here they are:
The ongoing battle between Twitter and Elon Musk and how you'll be affected as an investor.
How much do you plan to invest, and how many of the associated risks are you willing to bear?
What are the tax implications, and are they worth it?
The financial performance of the company before the deal and since the announcement of the agreement.
Expert opinion.
Twitter's Financial Reports
In February, when Twitter reported its fourth-quarter earnings for 2021, its earnings revenue and user growth figures failed to meet analysts' expectations. Earnings per share of 33 cents were unable to meet the 35 cents that analysts had projected, and revenue of $1.57 billion fell short of the $1.58 billion estimate by analysts.
In April, shortly after Elon Musk announced his plan to acquire Twitter, the company announced its most significant revenue miss ever. Compared to an expectation of $1.32, the company reported revenue of $1.18 billion.
Monetizable Daily Active Users for the quarter were 237.8 million compared to an expectation of 238.08 million. The company blamed the decline on a decrease in its ad business, macroeconomic challenges, and the uncertainty surrounding its acquisition.
Since the acquisition announcement, the company has suffered one blow to the other, and its stock has continued to suffer declines. Its imminent quarterly results will show more clearly how much damage it has suffered due to the acquisition deal.
Decide How Much Money to Invest in Twitter
If you do decide to invest in Twitter, here are some of the things to consider when determining how much to invest;
Decide how much of your money you are willing to risk.
Consider the outcome of the pending legal battle and how that translates to you financially.
Decide how much tax you'd be willing to pay if Elon Musk walked away without buying Twitter.
Ask for an expert opinion.
Conclusion
After reading this article, you may still ask, "Can I buy Twitter stock now?" Stocks like Twitter are a great way to make a return on investment, and you will likely be happy with the results.
However, with the current controversy surrounding Twitter, you may want to be careful before investing your money in a company like Twitter.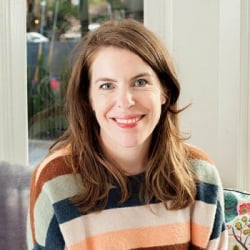 Latest posts by Maddie Schultz
(see all)