To Buy or Not to Buy?
That is not really a question.
Buying followers on Twitter, or any other social media platform, is so bad it's almost criminal.
You have everything to lose and nothing to gain.
So, if the thought ever crossed your mind, stop it right away.
The main goal of having a social media presence is to have a channel through which people can interact with you, get to know your brand, and become loyal followers. You need these active Twitter users to grow your presence online.
If you buy followers, those accounts are most likely bots and fake accounts. They can never replace loyal followers who will buy your products. They won't also promote your brand to their friends, who may, in turn, likewise become loyal followers of yours.
Having a huge following on your social media accounts is the greatest thing online. It's a status symbol that you have become popular and influential.
Indeed, buying bots adds to your brand image. When people visit your Twitter profile and see that you have a huge number of followers, they might be impressed. It might even sway them to follow you as well because you seem popular. However, it's not going to end pretty, though. Trust us on this.
There are lots of sites to buy Twitter followers online. However, there really is no benefit in paying for the follows that are not real.
If you aren't convinced yet, here is a list of why you should never buy Twitter followers.
Want to save time and gain real Twitter followers? Our set it and forget it methodology for organic growth ensures you consistently get the results you're looking for, without the hassle. Start targeting and attracting followers.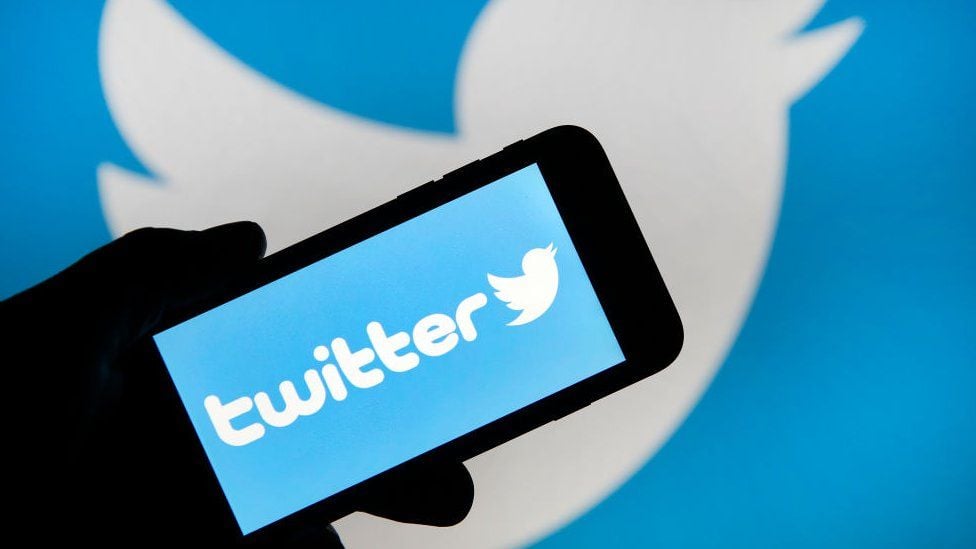 5 Reasons Why Buying Followers Is Bad
1. It beats the purpose of having a social media account.
Your main purpose of being on a networking site is to catch and engage people. It's a marketing strategy to let the world know about your brand, promotions, and events. It's also a good avenue to get reviews and feedback.
However, if you just buy fake followers, you will have no real audience to engage with, no one to purchase your products, and no feedback to help you improve. It's like pitching your product in a room full of dolls. It's a waste of valuable effort you could have put into addressing real Twitter users.
Also, having a huge number of followers but only getting a small amount of engagement doesn't look good to people's eyes. It would mean that your content is uninteresting. Even if your tweet is good, bots won't interact with it. It is yet another waste of effort.
2. You will get punished.
The Twitter algorithm will eventually figure out that your followers are fake. They constantly scan through Twitter accounts to pick out bot accounts and delete them.
Once you've been found out that you're buying bot followers, you will get a severe form of punishment on the platform. They will limit the reach of your tweets. They may even terminate your account and have you banned from using Twitter for violating their Terms of Service.
| Read:How Do I Unsuspend my Twitter Account?
3. You will lose people's trust.
When your audience finds out you have many fake followers, you will probably lose their trust. It would make your credibility drop.
They might even come to the conclusion that your whole brand is fake and just a scam.
News like this spreads like wildfire, especially on Twitter. Expect the whole world to know of your tarnished reputation in a matter of minutes.
Brands are built on trust. No one will support you after that. You nailed it. Your brand's coffin, that is.
4. It will limit your reach.
One of the easiest strategies on the platform is to follow people so that they will follow back. What this does, aside from increasing your follower count, is get your presence spread widely. Your profile will show up in the suggested accounts to follow on the feed of your followers' friends.
If you have fake followers, you might accidentally follow these accounts. Of course, these fakes don't have friends. Your reach has stopped dead right there.
It will also limit the number of real users that you can follow. Twitter has set a rule that an account can only follow 2000 people. You can only follow more people once the amount of people who follow you surpasses the number of accounts that you are following.
What this does is limit your exposure to real people.
So, avoid following fake accounts by weeding them out. Beware of these tell-tale signs:
No display picture
Only has a small number of followers
Doesn't have many tweets
Has not posted anything for more than a month
5. Fake accounts are a danger to everyone.
A lot of scammers use fake accounts for their evil deeds. Just a simple click can reveal sensitive information on your account as your bank and credit card details.
If you buy fake followers, who knows if any of those are being used for criminal actions? You and your real followers are being put at risk.
6 Ways to Have a Great Twitter Presence
You honestly don't need to buy Twitter followers just to gain leverage on the platform. There are a lot of doable and really simple ways to get more audience and exposure. Study these tips to build a superb Twitter strategy and get good results!
1. Optimize your profile.
Use a photo of a person or your face on your brand's display pic. People trust brands more when they know they are dealing with a real person.
When writing your bio, use keywords that are frequently mentioned or searched in your niche. This will make your profile pop up in your niche search results more often.
2. Follow people on Twitter.
There's a general rule that when you follow people, they will most likely follow back. You can check your competitors' profiles, and then follow their followers. Those are the people who are interested in your niche and will likely follow you, too.
| Read:How to Get Twitter Followers: Tips and Tricks
3. Sync your email contacts on Twitter.
Ask your contacts to follow you on the platform. It's free and won't take them a lot of effort.
4. Provide a great experience.
Get people interested in your brand by giving them excellent content. They will keep coming back for more. You will have their love and support.
Give them great content by tweeting about relevant topics in your niche. Include links to outside sources and, of course, your website, too. It has been found that tweets containing links are retweeted more often.
Reply to your followers' tweets, comments, and DMs. Include photos and videos or GIFs in your replies. They will appreciate the effort you put into connecting with them.
5. Optimize your tweets.
Post tweets at the right time of day when people are most active on the platform. You will have a higher chance of visibility during these times.
Use hashtags to make your tweets easier to search. Use relevant keywords in your niche.
6. Spend a little to get more exposure.
Dishing out a little cash goes a long way in making your brand known. It's a valuable investment in the long run. Plus, it won't break the bank.
One is to promote on Twitter ads. The platform targets your desired audience. This means that you're sure the people who will see your tweets are interested in your niche. Don't forget to include a call-to-action for people to follow you and/or visit your website.
Another is to get help from an organic growth service. It's like having your own marketing team that directs your target audience to your profile.
Both methods are like you paying to indirectly buy real Twitter followers. Having targeted real people as followers is very beneficial. It's money well-spent.
Conclusion
Buying fake followers is not a long-term strategy that will work. It will only bring more harm than help your brand grow. Better just use legit methods that have worked for many and grow your Twitter presence organically. It may take a long time, but then real success doesn't happen overnight.

Latest posts by Anne Haynes
(see all)