Have you ever wondered how many tweets, likes, photos, and followers you have on your Twitter account? Requesting for your Twitter archive will show you how much exactly.
If you have been using Twitter for quite some time, you have probably accumulated thousands and thousands of tweets, interactions, and followers. Simply tracking back with the Twitter app would just be too inefficient and impossible.
That's why there's the Twitter archive viewer feature.
This feature shows you a full record of all your Twitter activity from first to most recent. All you have to do is to send a request for your archive through the website or app, and Twitter will send you a downloadable Twitter archive file that you can download onto any device.
If this sounds useful and interesting to you, then you are in luck.
In this short read, we will discuss how you can have access to your own Twitter archive and how to download it, too.
And when you're finished, take a look at our other Twitter guides:
How to Request Your Twitter Archive
Here is a step-by-step guide on how to request your Twitter archive using your desktop or your mobile device.
How to request your Twitter using your desktop PC
1. Go to the Twitter website. Log in to your Twitter account
2. Click the More option at the bottom-most part of the left menu just above the Tweet button.
3. Click Your account under the Settings tab.
4. Click the Download an archive of your data option.
5. This leads you to a Verify it's you window.
6. Click the Continue in Help Center button.
7. Fill in the form that follows with your unique data and click Submit
8. Wait a few days and you will receive a notification that the downloadable file of your requested Twitter archive is ready.
How to Request Your Twitter Archive Using Your Mobile Device
1. Access your Twitter account on the Twitter mobile app.
2. Tap on your profile picture.
3. Tap on the Settings and privacy.
4. Then, tap on Your account.
5. Finally, tap on Download an archive of your data.
6. Twitter will ask to verify your password.
7. Next, tap Continue in Help Center.
8. Fill in the form and wait for your Twitter archive link to be emailed to you.
Once you have sent a request for your Twitter archive, regularly check your email within the next few days for the downloadable file of your Twitter data. Just be sure that you check the email address that you have submitted to Twitter for your archive request.
Do not forget to check your spam mail and not just your inbox in case your email service provider sends it there.
You will also get a notification on Twitter that says that they have sent an email containing a link to a downloadable file of your Twitter archive.
How to Download and View Your Twitter Archive
After waiting a few days for your Twitter archive request, you finally receive a Twitter notification and an email containing a downloadable Twitter archive file.
The Twitter archive file will allow you to download Tweets, pictures, a list of followers, and all your interactions since the beginning of your Twitter account.
Here are the step-by-step instructions on how to download and view your Twitter archive:
1. Upon receiving an email from Twitter containing your Twitter archive request, open the email and click Download archive.
2. You will download a ZIP file that may take a while to download depending on the size of the file. The more tweets, pictures, videos, and interactions you have made, the longer it will take to download.
3. Once the ZIP file download is complete, unzip it.
4. It is time to view your Twitter archive. There will be several files within the unzipped file.
First, it would probably be wise to read the README.TXT. This describes all the files you will receive in your unzipped Twitter archive file.
The most interesting file in this archive would be the Yourarchive.html. This will contain a list of the most important Twitter stats of your account since it was generated:
Another file named tweet media will contain all the pictures and videos you have ever uploaded or retweeted to your Twitter account.
Note that downloading your Twitter archive is best done using a desktop pc. You can use your phone but be warned that the task might be just a little too hard to manage.
Conclusion
Thanks to Twitter's Twitter archive search feature, everyone can now have comprehensive documentation of useable Twitter stats that we can use for work, business, or just plain curiosity.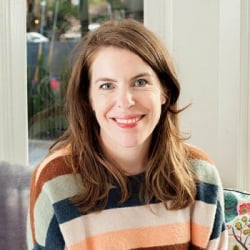 Latest posts by Maddie Schultz
(see all)