Now and then we might want to do a spring cleaning of our Twitter account. Through the years of our use of the social media platform, we have, to some extent, purged our Twitter account of people we don't necessarily feel obliged to follow.
This periodical habit of clearing Twitter gives us a sense of control over an already hectic social media life. With the multitude of social media platforms, one can be active on, culling down your Twitter to just the people you know can reward you with the feeling of ownership and direction in the microblogging sphere of things.
And when you're finished, take a look at our other Twitter guides:
Why Should You Unfollow on Twitter?
Each person on Twitter can follow only 5,000 people by default. That may sound like a lot at first, but with the emergence of new people and accounts you might want to follow every time, that number can seem inefficient fast.
Chances are, you have already accumulated 5,000 people you follow on Twitter through the years or are nearly hitting that mark and will soon need some space so you could follow whoever you might want to in the time to come.
Knowing that the 5,000 people you follow are a list of people that are not fake profiles, spam accounts, inactive users makes you feel in control of your Twitter. You can always manage multiple Twitter accounts to have more than 5,000 follows. But if one does this just to have more follows, that's might be a bit of an inconvenience in itself.
Your best bet for a healthy and manageable Twitter life is to use Twitter mass unfollow apps that enable you to unfollow Twitter accounts in bulk instead of painstakingly checking everyone on Twitter one by one to judge if they deserve to be axed from your Twitter.
And then there's the practice of churning. Churning is when brands follow you and immediately unfollow you if you do not follow them back. This churning is done on a large-scale, everyday schedule to ensure these brands that the Twitter content they post will reach accounts that follow them back. Churning is quite illegal on Twitter and accounts that unfollow beyond 50 accounts daily are most likely sanctioned, suspended, or even banned.
If you plan to refresh content reach through some smaller form of churning, then keep it on legal amounts as not to be banned from Twitter.
How to Massively Unfollow on Twitter
Going through thousands of people you follow on Twitter is an impossible task that needs outside help. Help that only be offered by third-party apps and sites that make culling your Twitter from your mobile or desktop device an easier and possible proposition.
We have compiled a list of these third-party apps and sites that make mass Twitter unfollow sprees possible:
Tweepi
Tweepi.com is a 3rd party Twitter service that uses an AI-driven algorithm to clean up your Twitter account of fake, inactive, and irrelevant accounts that you can unfollow with just a few clicks.
Another main feature of Tweepi is that Tweepi claims to grow your Twitter account by gaining you around a hundred followers every day. 
Using Tweepi is not free, though. To use its services you're required to sign up for either a Silver or Platinum account, costing $13 and $25 respectively. Paid Tweepi features include hashtag monitoring, competitor monitoring, monitoring your likes and retweets, and user-targeting by location. Tweepi claims that you can cancel these services anytime as if to add an air of legitimateness and believability to their services.
Audiense Connect
Audiense, as it is more commonly known by its users, is more than just a 3rd party unfollow for Twitter tool. Audiense Connect claims to be the number one Twitter marketing platform on the internet which you could sign up for free.
Audiense users come for the user-friendly mass Twitter unfollow tool but stay for the comprehensive Twitter account monitoring, Twitter chatbot direct message features, and free starting account that you can be able to set up in mere minutes.
ManageFlitter
ManageFlitter is an all-in-one Twitter management tool service that aims to help you manage your Twitter account more effectively.
The site used to have a mass unfollow feature that detects and identifies inactive and fake Twitter accounts. Currently, ManageFlitter no longer has in application unfollow features as per request of Twitter itself, but still have features that let you identify inactive accounts, fake accounts, and followers for you to unfollow on the Twitter platform directly.
SocialBee
SocialBee goes beyond just Twitter in being a social media management tool that spans across multiple social media platforms like Facebook, Instagram, LinkedIn, Pinterest, and TikTok.
SocialBee lets you share content across social media in one place – a feature that makes SocialBee a hit with social media account managers the world over.
On the Twitter side of things, SocialBee has a feature that identifies for you Twitter accounts that do not follow you back to give you the option for you to unfollow these accounts.
CrowdFire
Much like the aforementioned SocialBee social media management service tool, Crowdfire also offers to be an all-in-one dashboard of sorts from which you can manage all your social media.
CrowdFire boasts of its scheduled content posting capabilities, keeping track of your mentions on Twitter, and advanced Twitter analytics.
Of course, CrowdFire also detects users that you follow who are not following you back on Twitter, so you can decide to unfollow or keep following them.
iUnfollow
iUnfollow featured a Twitter unfollow tool that allowed you to unfollow all accounts that do not follow you back. Now, this feature only allows up to 50 unfollows per day as to not violate Twitter's churning rules.
Through iUnfollow, you can easily track your allowed 50 daily unfollows through lists of Twitter accounts that have unfollowed you, or have not followed you back.
UnTweeps
UnTweeps is a site that scans up to 7,500 accounts for inactivity on the Twitter platform. UnTweeps is a tool geared towards a more personal and honest purpose for unfollowing people on Twitter. UnTweeps aims to free up slots for you to follow other active Twitter accounts.
This tool lists for you the most inactive accounts you follow and the date of their last tweet for you to judge if you still want to unfollow or keep following them on Twitter.
Unfollowspy
Unfollowspy is another mass unfollow Twitter service tool that is used to enable the user to unfollow all users that do not follow you back. Of course, this service has since pivoted towards a different direction and are currently a Twitter and SoundCloud content management dashboard service that monitor, schedule, and analyze brands' Twitter accounts for a fee. Unfollowing is still under Unfollowspy's capabilities but is regulated to only 50 per day.
The Game Has Changed
Relevant content exposure used to rely heavily on churning followers until Twitter has rightfully stepped in. This has made the automated task of unfollowing on Twitter a tedious process that brands should just do manually. Brands now just have to accept this and find organic ways to get exposure for their Twitter content. These unfollow service tools have not turned completely useless and are now more useful than ever in giving brands a venue to manage their Twitter accounts.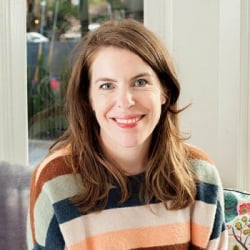 Latest posts by Maddie Schultz
(see all)