A huge following online is a measure of a content creator's success. After all, a brand or person's popularity can be seen by the number of people who support or "follow" their social media accounts.
The more followers you have, the more chances you have of earning money. You might get sponsorships, deals, etc. just because you have a huge audience.
A Twitter unfollow, therefore, can be devastating to your social media presence and quite possibly your income.
So, if you're interested to know how to see who has unfollowed you and how to prevent unfollows in the future, read on.
And when you're finished, take a look at our other Twitter guides:
Can you see who has unfollowed you on Twitter?
Twitter sends out a notification whenever someone follows your profile. However, Twitter does not send out a notification whenever a person unfollows you. Nor does the site keep a list of people who have unfollowed you.
So, how can you see who has unfollowed you?
If you know the person's username, there is an easy way to check if he/she has unfollowed you. You can do this right on Twitter without the use of third-party apps.
To verify that a person has unfollowed you, follow these steps:
Type in the username of the person in the Twitter search bar and click on the person's profile that shows in the results.
When you're on the profile page of the person, look for the grayed-out text that says Follows you just beside the person's handle or username. This means that they are following you.
Another thing to look for is the envelope icon. This means the person is following you and you can send him or her a direct message.
If there are none of those things, then, sad to say, but that person is not following you on Twitter.
This method, though, requires that you know the person's username or display name.
If you don't know any of this information, there are other methods on how to see who unfollowed you on Twitter. We've compiled a list of useful ways to find your unfollowers.
Ways to know who unfollowed me on twitter
Since Twitter does not keep a list of people who have unfollowed you, third-party apps have come to the rescue. These are entities separate from Twitter that offers services to supplement the user experience that is missing from the platform.
Most of these work the same way. Just follow the instructions.
On a web browser, open the service's website.
Click the Sign in with Twitter button.
The Twitter authorization page will open up. Review the permissions listed before clicking the Authorize app button to link your Twitter account.
You will be redirected back to the service's web page, where you can now check the list of users who have unfollowed you on Twitter.
Here are some of the popular third-party applications used by many people on Twitter:
Status Brew
Status Brew is an all-in-one social media marketing solution. Aside from knowing who has unfollowed your Twitter account, you can also see detailed statistics of other data on all of your social media accounts.
The service offers loads of marketing data and extra tools that you can utilize to grow your brand on various social networking sites. You can access their services via a web browser or their handy mobile app that is compatible with both iOS and Android devices.
This is the perfect tool for managing multiple accounts.
However, you can only get a 7-day or 14-day trial of their services. After that, you will need to subscribe to a hefty monthly fee for their premium services.
Who Unfollowed Me
Who.unfollowed.me provides you a list of Twitter followers and unfollowers since the day you started using their service. The website is simple and easy to use, which is why it is one of the most popular options out there.
It uses a simple formula for figuring out who your new followers and unfollowers are. The service requests a list of your previous followers and a list of your current followers. The names on the lists are compared to determine who are the new followers and who have unfollowed you.
You can also see the accounts you have followed but have not followed you back and the people who follow you but you do not follow yet. You can easily unfollow or follow these users with just a click of a button without needing to go to Twitter.
The service offers a free ad-supported version that you can use as long as you want and paid versions that are infinitely cheaper than their other competitors.
Unfollower Stats
Unfollower Stats is a dedicated mobile app that lets you track your follower growth. You can easily see the follows and unfollows in a clean number or graph form.
This simple app cannot be used for scheduling posts and account management. It is only meant to keep track of the people who have followed, unfollowed, or non-followers of your Twitter account.
The paid version lets you unfollow your unfollowers safely. It also provides a 30-day history log of your stats and tons of other features.
You can use the free version of the app as long as you like. It does not take up much storage space (only 14MB to download) on your mobile phone.
Instead of paying a monthly fee to the developer, you will see Ads in the free version of the app. So, if you want to save some cash, this is the perfect little app for you.
The service can be accessed on any web browser. However, the mobile app is only available for use on iOS devices.
Circleboom
Circleboom's Twitter management tool not only shows you your unfollowers but can also filter out fake and inactive users. You can also do bulk unlikes, remove retweets, and delete tweets using their product.
The service claims to be trusted by professionals over at Netflix and Soundcloud. They also do not require your credit card details to use their services for free.
They offer a lifetime free access to their services, but of course, with some limitations.
But if you would like to avail of their annual paid plans, you will get a great deal of having 6 months slashed off of the bill.
ZebraBoss
If you're not fond of using third-party apps that need to be linked to any of your accounts or need your credit card details, look no further.
ZebraBoss offers a free follower/unfollower tracking service that does not require a Twitter sign-in. The only requirement is that the profile you want to keep track of is a public account.
You can easily keep track of user follows and unfollows on your account and other accounts, too. So, you can keep a close watch on your competitors as well.
Just enter the usernames of the profiles you want to monitor on their website. Then they will simply send a daily report to your email.
The free version can only monitor accounts with less than 1,000 followers. You will need to subscribe to get reports on accounts with more than 1,000 followers (up to 500,000 followers).
Keep in mind though that using these services may come at a risk. You are giving other people access to your Twitter account in exchange for this info. So, choose wisely which service you would like to use.
How to stop losing followers?
Losing one or two followers shouldn't be much of a concern. But if you're getting a lot of unfollows in a short period, maybe it's time to do something about it.
Here are some tips to help you keep your followers:
Follow back as soon as a user follows your profile. People like it when they get followers. It makes them feel special.
If you don't follow back, it would seem that you are a snob that just wants the following.
Have a good follower to following ratio
If the number of people you follow is greater than the number of people who follow you, it would seem that you are just following accounts to get follow-backs.
It is better to have more followers than following accounts. You will appear more interesting and follow-worthy this way.
Tweet smart
Don't be spammy just because you're on Twitter.
Carefully compose your every post to maintain a high quality of content that people will like.
Final thoughts
Knowing when a user has unfollowed you is just as important as knowing the number of your new followers. This information may provide you insights into what type of posts or promotional Tweets attract or repel people.
But remember to not take it too personally. You can't please everybody.Just make sure to be interesting and unique so that you can get more followers.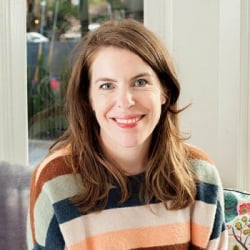 Latest posts by Maddie Schultz
(see all)